Afternoon News Brief
Written by Doug Thompson on October 31, 2022
52-year-old Ronnie Johnson of Batavia is now in custody, arrested on an outstanding warrant for a felony rape charge. While being taken into custody, he allegedly possessed narcotics with intent to sell. Additional charges include unlawful imprisonment and criminal obstruction of breathing and blood circulation. He was arraigned in Batavia Town Court and is being held without bail. Johnson is scheduled to return to court on November 15th.
Your doorbell could get a good workout starting at 4:00 through 9:00 this evening. Children are out and about and in their excitement, may not be as careful as they usually are. So please watch out for them. Parents can help keep kids stay safe by putting reflective tape or bright colors on candy buckets. That will help to increase their visibility. By the way, if you aren't handing out treats, please leave your porch lights off.
59-year-old Linda Betties of Batavia has been arrested and charged following a trespass complaint. It was later discovered that she trespassed on a property that she had previously been told to stay off of. She was arrested and issued an appearance ticket. Betties is to return to Batavia City Court a week from tomorrow.
32-year-old Lance Mercado, Sr. of Batavia has been arrested following a complaint to the police of a man threatening a woman in the Town of Alexander. It's alleged Mercado was in possession of a knuckle knife. He was arrested for criminal possession of a weapon and with a previous conviction is being held in Genesee County Jail until he reappears before the judge in Alexander Town Court a week from tomorrow.
Governor Hochul announced this afternoon that New Yorkers needing assistance to help pay heating bills this season, can apply for the Home Energy Assistance Program starting tomorrow. HEAP can provide up to $976 this winter to help low and middle income households as well as senior citizens keep their homes warm. If you'd like more information, contact the Genesee County Department of Social Services.
Department of Social Services
Genesee County Department of Social Services
5130 East Main Street
Batavia, NY 14020
Phone: (585) 344-2580 Ext. 6524
Days Open: Monday-Friday, 8:00am-5:00pm
General Email address for HEAP Clients: genesee.heap@dfa.state.ny.us
This morning Buffalo police say they've arrested a 12-year-old boy in connection with a bank robbery. The boy entered the M&T Bank branch office on Jefferson Avenue Friday morning and gave the teller a note demanding money. He was able to get away with a small amount of cash but was taken into custody a short time later on East Utica Street. He is now facing a felony charge.
Gas prices are once again on the rise. According to Triple A this morning, the average cost for a gallon of regular fuel in our region is now $3.78. That's up nine cents since this time last week and is four cents higher than a month ago. The state average is $3.81 and nationally it is $3.76. In Batavia, we're paying on average $3.75, that's up 2 cents from a week ago but down 6 cents from a month ago. Earlier this month, President Biden released 15 million barrels of oil from the strategic reserve for this winter in order to help keep gas prices down. AAA officials said that, because the barrels are part of an earlier planned release, the market is likely to have already priced in the impact on per gallon costs. The Biden administration plans to restock the reserves as soon as oil prices fall between $67 and $72 per barrel, AAA representatives said.
A town in Maine is telling its residents that they cannot vote Buffalo Bills Quarterback Josh Allen into the mayor's office. Bills fans are everywhere, including Westbrook, just a few miles northwest of Portland in Maine, and they've been showing their support of the quarterback using yard signs. Those signs, promoting Allen for mayor, confused some other residents into going to city hall to ask why Allen was not on their ballots. The city put out a press release and updated their Facebook page to say Allen was not a candidate for mayor.
State Attorney General Letitia James has issued guidance to police and local Boards of Elections on how they can prevent voter intimidation at the polls. The AG some things they should look out for include individuals or groups of people who gather outside of polling places and attempt to scare voters out of line and individuals who make false statements claiming there are negative consequences to voting. James says it is against the law to interfere with a person's right to vote. As a reminder, the Election Protection Hotline can be reached at 866-390-2992.
It's Halloween and a lucky lottery player could end up with quite a treat if they win tonight's Powerball jackpot. No one won on Saturday, and that means whoever picks the winning numbers before this evening's drawing will win one-billion-dollars. There have been 37 drawings in a row since last time the Powerball grand prize was claimed back in August. Please play responsibly.
The winning streak of the Buffalo Bills is now at four games following another victory at home. Quarterback Josh Allen completed 13 of 25 passes for 218 yards and two touchdowns as the Bills beat the Green Bay Packers 27 to 17 at Highmark Stadium in Orchard Park last night. Isaiah McKenzie also scored a touchdown for Buffalo whose record this season is now 6 and 1. On their way to the 'W', the Bills drew several penalties. The good news, by then the Bills were on the right side of that 27-17 win. Up next for the Bills is a road contest against the New York Jets this Sunday; kickoff is 1:00.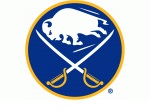 The Buffalo Sabres are continuing their current homestand tonight as they try and win their second game in a row. The Sabres are hosting the Detroit Red Wings at KeyBank Center. Buffalo is coming off of a 4-3 win in overtime on Saturday against the Chicago Blackhawks. Face-off for this evening's contest is set for 7:00.
There will be 9 days of early voting beginning October 29 – November 6 at the ARC Community Center, 38 Woodrow Road; here is the schedule of open hours:
Saturday, October 29 9:00 AM—5:00 PM
Sunday, October 30 9:00 AM—5:00 PM
Monday, October 31 9:00 AM—5:00 PM
Tuesday, November 1 12:00 PM—8:00 PM
Wednesday, November 2 12:00 PM—8:00 PM
Thursday, November 3 9:00 AM—5:00 PM
Friday, November 4 9:00 AM—5:00 PM
Saturday, November 5 9:00 AM—5:00 PM
Sunday, November 6 9:00 AM—5:00 PM
Poll site is accessible.
Call the Genesee County Board of Elections with any questions:  815-7804.
---