Afternoon News Brief
Written by Doug Thompson on November 18, 2022
25-year-old Deborah Gorton of Overlook Drive, Batavia has been arrested and charged with sexual abuse of a child, assault and endangering the welfare of a child. Investigators said the series of offenses occurred in September and that all the charges are related to the same victim. Gorton was arraigned in the Town of Batavia Court on all charges and released on her own recognizance. She'll be back in court at a later date.
The lake effect snow warning remains in place for several counties across the state, including Erie, Livingston, Wyoming and Genesee. The National Weather Service suggests using extra caution if you must travel into or through this lake effect snow band. Conditions include rapidly reduced visibility and snow or ice covered roads, both of which could lead to accidents. Slow down and allow extra time to reach your destination.
The National Weather Service has issued a Winter Weather Advisory in Orleans County starting at 7pm this evening and will be in place until 7am Sunday morning. About 4 to 7 inches of snow is expected with winds gusts as high as 35mph. The snowfall could cause hazardous travel conditions and power outages. Lightning and thunder may also occur in the heavier, more intense snow bands.
CLOSINGS:
The City of Batavia's Mall Market will be closed tomorrow due to the threat of hazardous driving conditions. The Mall Market will reopen Saturday, November 26 from 8am until 11:30am.
The City Yard Waste Station will be closed this weekend.
Stuff The Cruiser is postponed until December 3 from 11 a.m. to 3 p.m. at Target and Kohls at Batavia Towne Center.
The Cornell Cooperative Extension of Genesee County and Leadership Genesee offices will be closed today. The offices will reopen at 8:30 a.m. on Monday.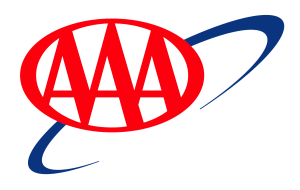 Triple-A is encouraging drivers to be prepared as they weather the storm. A spokesperson for the organization is hoping drivers will "dust off" their winter driving skills, with the number one thing being to control your speed. While staying home is recommended, if drivers do need to hit the road, they should have flashlights, blankets, warm clothes, snacks, and water in their car, in case of emergency. Triple-A also says that, if you do break down or get stuck, staying in the car is safer than leaving it and walking on the road.
The accused Buffalo mass shooter is slated to plead guilty on Monday. Payton Gendron, a self-proclaimed white supremacist, is accused of killing 10 people and injuring three others at the Tops supermarket last May. A grand jury indicted Gendron on 25 charges in June, including a domestic terrorism charge. He is scheduled to appear in Erie County Court at 2 p.m. Monday. The state case is separate from the federal case against Gendron.
A Gates man is dead after he was struck and killed by a school bus that then fled the scene in northwest Rochester yesterday morning. The victim is identified as 73-year-old Michael Rivoly. He was an employee of the Ontario Bus Company. Police say he was struck as he was leaving the bus company's parking lot, walking across Fisher Street. A school bus leaving the parking lot struck Rivoly and left the scene; there were no children on the bus at the time. The driver was located later and is cooperating with investigators. His name is not being released as the case will be referred to the Monroe County District Attorney's Office to be presented to a Grand Jury.
The snow was just too much for the game between Buffalo and Cleveland on Sunday but instead of postponing it, the game has been moved to Detroit. Kickoff will remain at 1 p.m. but will be played at Ford Field, home of the Detroit Lions. Buffalo will now play in Detroit twice in five days. The Bills were already scheduled to play the Lions on Thanksgiving Day. If you bought tickets for the game in Buffalo from the team or Ticketmaster you will get an automatic refund starting on December 2nd. If you bought them from somewhere else you need to contact your seller for the refund. By the way, the last time a Bills home game had to be moved due to weather – you guessed it – during the 'Snovember' storm, this week in 2014. Photo released by the Buffalo Bills.
---