Afternoon News Brief
Written by Doug Thompson on November 22, 2022
For the second time, a state appellate court has rejected 23-year-old Leonard Hahn IV's efforts to obtain youthful offender status. He was convicted as a 17-year-old of raping two children, one in Alabama and the other in Attica. However, his appeal was declined because it was determined Hahn acted alone and his involvement with both children was major. He was sentenced to concurrent 10-year terms in both Wyoming and Genesee Counties, along with 20 years of post-release supervision. While in prison, Hahn also was convicted of promoting contraband, which added 18 months to his sentence. He's eligible for parole in 2025.
The Batavia Blue Devils are the Far West Regional champs; they defeated the Elma Iroquois last night 20-8 and will now play in the state semi-finals against Maine-Endwell. In other high school football action, the previously undefeated (OAE) Oakfield Alabama Elba Aggies lost their Regional Final match up against the Randolph Cardinals, 42-26. The Alexander Trojans lost to Cambridge Salem 12 to 7.
The 162.5 million dollar County budget has been passed. A minor amendment increased the tax rate by 1 cent from the proposed amount, of $8.44 to $8.45. Still, this means homeowners will see a 73-cent drop per 1000 dollars assessed value from the current tax rate of $9.18. The amount being raised by property taxes has not changed since the last budget at $32,080,762. However, the reason the tax rate can go down and the County is still able to receive the necessary amount of money, is because property values have gone up so some homeowners could see increases in the taxes they pay.
A court appearance for the man accused of carrying out a mass shooting at the Buffalo Tops store has been rescheduled. Payton Gendron was reportedly planning to plead guilty yesterday to state charges for his role in the May 14th shooting, but the Erie County District Attorney's Office adjourned that proceeding because of the weather. Gendron is now scheduled to return to court next Monday, November 28th. He's also facing federal charges that could result in him receiving the death penalty if convicted.
Governor Hochul is urging New Yorkers to take precautions to protect themselves against multiple illnesses that are spreading rapidly. There has been an increase in the number of respiratory syncytial virus infections and flu cases over the past few weeks, and COVID-19 is still a very serious health threat. It's recommended that residents get themselves vaccinated against the coronavirus and flu if they haven't done so already. They should also practice good hygiene such as washing their hands and also covering up coughs to prevent the spread of germs.
President Biden has approved Governor Hochul's request for an Emergency Declaration for Western New York counties that were affected by the major snowstorm. The governor says this declaration allows FEMA to provide emergency protective measures like search and rescue operations and help with roads, bridges, water control facilities, utilities, and mass transit hubs. In a statement, Governor Hochul thanked President Biden for granting the request. The last time New York submitted an Emergency Declaration request for a similar winter storm was back in 2014.
The American Red Cross is urging donors to give over the holiday season. Blood and platelet donations tend to drop more than 20% during the holidays at a time when seasonal illness concerns increase. The next two opportunities to donate in Genesee County will be on December 1st from 1-6 at the Northgate Free Methodist Church in Batavia (350 Bank Street) and in LeRoy, on December 22nd from noon to 5 at the American Legion (53 West Main Street).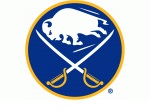 The Buffalo Sabres will be back on the ice in Canada tonight as they try and snap their current eight-game losing streak. The Sabres are set to battle the Montreal Canadiens at the Bell Centre. Buffalo hasn't played since Saturday when they were beaten by the Toronto Maple Leafs 5-2. Face-off for tonight's contest is set for 7:00.
Lottery players are hoping luck is on their side as they try and win tonight's large Mega Millions jackpot. Because no one won Friday, whoever picks the correct numbers for this evening's drawing will win at least $259,000,000. The drawing is going to be streamed online at megamillions.com. Please play responsibly.
---