A former Attica Correctional Facility inmate who was eligible for parole next year has been sentenced to two more terms for setting fires in his cell and attacking officers. 37-year-old George Brown was sentenced in Wyoming County Court to 3 to 6 years for third-degree arson and another term of 4 years for second-degree assault of a corrections officer. He could have faced up to 25 years in prison; however, he accepted a plea deal. Brown was in a special housing unit at Attica in January because of previous behavior problems when the most recent incidents occurred.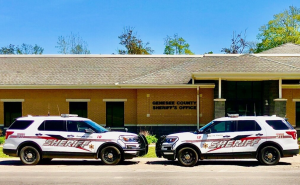 40-year-old Joe Andrew Cortez, a homeless man living in Batavia, is charged with rape. It is alleged he had forcible intercourse with a victim under the age of 17. Cortez is being held in Genesee County Jail and is scheduled to appear in Batavia Town Court on January 24th.  ALSO:  Genesee County Sheriff's responded late last week to a possible larceny in progress at Ulta Beauty on Veterans Memorial Drive. Upon arrival, they observed three individuals walking to their vehicle with bags full of stolen items according to deputies. 24-year-old Mone Wiggins and 24-year-old Yathil Karis K. Lay-Rivera were each charged with grand larceny 4th degree, a class E felony and conspiracy 5th degree, a class A misdemeanor. Wiggins was additionally charged with criminal impersonation, a class A misdemeanor. Also charged in the incident, 18-year-old Aniyah Kendrick, with conspiracy 5th degree. All three subjects will appear in the Town of Batavia Court on January 24 at 3:00.  ALSO:  42-year-old Tommy Mobley III of LeRoy has been charged with criminal possession of a weapon, after allegedly attempting to purchase a firearm at 411 West Main Street while he was prohibited by law to do so. Mobley was transported to Genesee County Jail for processing and was released on an appearance ticket. He is scheduled to appear in Batavia City Court on February 28th.
The trial of 22-year-old Antwan Odom of Batavia has been delayed. His attorney was Frank Housh, who was recently suspended for misconduct. Odom was arraigned on four counts of burglary charges and is currently awaiting trial at the Wyoming County Jail. Although his trial was scheduled to start next week, a new date will probably be set to provide time to find a new attorney for Odom.
37-year-old Nicholas Turnquist, most recently of West Falls, has just accepted a deal, in which he pleaded guilty to a 2014 rape at the Darien Lake Amusement Park. By doing so, he will now be allowed to serve his sentences concurrently, since he was already serving 13 years in federal prison for sex crimes. Over a decade ago, Turnquist reportedly was engaged in sexual activity with a minor that continued over the course of two years; the rapes started when the victim was 14. Turnquist will be on parole for 15 years after serving his prison term.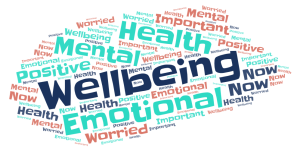 State Attorney General Letitia James has announced a plan to hold a hearing on mental health access in Western New York. It's happening Wednesday, January 18th at the Buffalo and Erie County Public Library located at Lafayette Square in Buffalo. James says it is imperative that mental health services are available to all communities. People who wish to speak at the hearing must sign up to do so online by 5:00pm Wednesday, January 11th.
The trial of an Irondequoit man who is accused of brutally murdering his girlfriend is expected to begin today. Prosecutors say Seth Larson killed 37-year-old Lisa Shuler back in May 2021. Shuler's body was discovered outside of the residence she shared with Larson on Culver Road in Irondequoit. Larson was taken into custody after a search that lasted several weeks and involved the United States Marshals Service. He's facing a lengthy prison sentence if convicted.
The New York State Department of Health is now sounding the alarm about the spread of the newest variant of the coronavirus. That's because the variant now comprises more than half of the COVID cases in the Empire State. It's recommended people take steps to protect themselves from getting sick such as washing their hands, keeping surfaces clean, and making sure they're vaccinated against the illness. As of the last report, the seven-day average COVID-19 infection rate in our area was 7.21%. Full vaccination among New Yorkers is up slightly from 11% in early December, but still far from the level health officials say could help tip the scales in curbing infections and severe illnesses.
According to Triple A today, the average cost for a gallon of regular gas in New York State is $3.45, which is up 6 cents from a week ago; nationally, it is $3.28. In Batavia, we're paying on average $3.31 per gallon; the same as it was a week ago but down 20 cents from a month ago today.
The Buffalo Bills have finished up their regular season with a win and are now focused on the playoffs. Nyheim Hines returned two kickoffs for touchdowns as the Bills beat the New England Patriots 35 to 23 at Highmark Stadium in Orchard Park yesterday. Quarterback Josh Allen also tossed three touchdown passes in the victory. Up next for the Bills is a home postseason contest against the Miami Dolphins on Sunday at 1:00.
Tuesday's Mega Millions jackpot stands at an estimated $1,100,000,000. That makes it the third largest in the game's history. The cash option on that works out to just shy of $569,000,000. The odds of winning the megamillions lottery is roughly 1 in 302,000,000. (So, you're telling me there's a chance!) Please play responsibly.
---