Afternoon News Brief
Written by Doug Thompson on February 7, 2022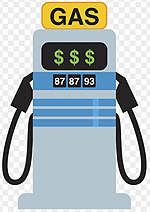 For the second week in a row, Western New York drivers have to dig a little bit deeper into their wallets to fill up their vehicles. According to Triple A, the average cost for a gallon of regular gas is now $3.58. That's up four cents in the past week and is eight cents higher than this time one month ago. The state average is now $3.59 a gallon and nationally it's $3.44. In Batavia, the average price is $3.52, up one cent since a week ago. The tension between Russia and Ukraine continues to contribute to rising oil prices. Russia is a member of OPEC+, and any sanctions based on their actions toward Ukraine may cause it to withhold crude oil from the global market.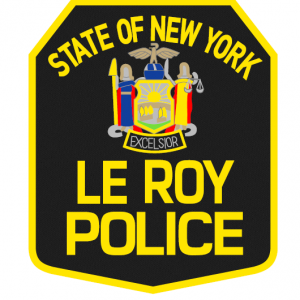 LeRoy Police have arrested 52-year-old Virginia Steen of LeRoy. It is alleged she deliberately tampered with another individual's property in a common area of the residence. In doing so, she violated an order of protection. Charges include 2nd degree harassment and 2nd degree criminal contempt. She is due to appear in court later this month.
A Caledonia teenager who stole cars in three counties, even after he was arrested, was sentenced to local jail and probation late last week in Wyoming County Court. 18-year-old Joshua Sumeriski had been free, despite numerous charges against him for the string of car thefts, with judges citing the state's bail reform laws as a reason for his freedom. Sumeriski was first charged on Sept. 13 in connection with thefts in Livingston, Genesee and Wyoming counties. He is also accused of stealing a car from a business in Batavia, last summer. Sumeriski has pleaded guilty to third-degree grand larceny.
State University of New York community colleges have experienced a trend in enrollment drop since 2011, which has led to faculty and staff losing jobs. An analysis of demographic data suggests steeper competition and the ongoing economic and social implications from the Covid pandemic have contributed to their challenges. Rising wages have also lured some potential community college applicants away from school and into the work force. Statewide, the SUNY system will try to combat declining enrollment by making it easier for students to apply for financial aid, increase support around child care, mental health, food insecurity, and offer more flexibility in course types and schedules.
Seven snowmobilers have been rescued after finding themselves trapped on the ice in the Erie Canal. Crews responded to the scene near Brooks Avenue in Gates yesterday after getting a call saying the group was stranded and couldn't get out. It took first responders about two hours to bring everyone to safety. One snowmobiler went to Strong Memorial Hospital to be treated for cuts suffered after falling through the ice. The Monroe County Sheriff's Office reported that snowmobiling isn't allowed on the canal and that the people involved in the incident may face charges.
Some new data released by Governor Hochul's office shows the spread of COVID-19 is still on the decline in Western New York. The region's seven-day average COVID-19 positivity rate is now eight-point-seven percent. At this time last week, the positivity rate was 12-point-nine percent. Governor Hochul claims New Yorkers can keep doing their part to end the winter surge in infections by wearing a mask indoors and receiving their COVID-19 vaccinations and booster shots.
Buffalo has a new distinction…they have found themselves on a newly released list of cities that have the biggest pothole problems in the country. The study, conducted by insurance comparison website Quote Wizard, ranked Buffalo 20th on its list of 50 locations nationwide. Potholes are a common issue in the spring and winter and Triple A reports they cost drivers about three-billion-dollars a year in repairs. In case you're wondering, Yakima, Washington took the top spot.
A Warsaw man who served three years in prison for beating his girlfriend with a baseball bat will likely be returning to prison after he pleaded guilty to strangling a woman to unconsciousness. 27-year-old Cory Goodenow pled guilty late last week to second-degree strangulation, a class D felony punishable by up to seven years in state prison.
The Genesee-Orleans Regional Arts Council (GO Art!) invites artists of all to submit work to GO Art! for their 5th Annual Art of the Rural Juried Show. Entries of any media, no larger than 36" by 48" will be accepted from Feb. 23 through March 4 at 201 E Main St in Batavia (Seymour Place) during gallery hours. All works must be original and created by the submitting artist. No previous submissions are permitted. Entries must be accompanied by an entry form as well as an entry fee of $30 that will cover the submission of 5 pieces for members and 3 for non-members. Additional submissions will cost $5 each. Entry forms can be found at goart.org/upcoming-exhibitions.
26-year-old Braden Foley of Medina has been sentenced to six months in jail and five years probation for two counts of second-degree vehicular assault. He could have faced up to four years in state prison. Foley pleaded guilty and admitted being high on drugs when he crashed into another car in Newfane in July, 2020. The driver and a passenger in the other car suffered serious injuries. Foley suffered minor injuries.
The Buffalo Museum of Science has a new exhibit that will be on display for the next 6 months called Dinosaurs of the Antarctic. At the exhibit you can see and handle real fossils, see life size replicas of the dinosaurs, and learn about how paleontologists traveled to the South Pole to gather the artifacts on display. Two new dinosaur specimens that are awaiting scientific naming will also be on display as part of the experience. Antarctic Dinosaurs comes from the Field Museum in Chicago. Don't wait to get your tickets…the first weekend of the exhibit sold out quickly.
Over the weekend, the 8th Annual Sno Packers Bikini Rally was held in Oakfield and raised over $19,000 for the Pink Fund breast cancer financial assistance program. Snowmobile riders both men and women, braved low temperatures in bikinis for the cause; about 450 people attended the rally.
The Town of Alexander Republican Committee is seeking interested candidates for the four-year position of Town Justice. Interested Town of Alexander registered republicans should call 585-507-9930 for additional information; and need to submit a letter of interest by February 16th to: Barbara Eddy, Chairwoman 11054 Alexander Road., Attica NY 14011 or may call (585) 507-9930.
---