Afternoon News Brief
Written by Doug Thompson on February 18, 2022
As of late this morning, 'Shelter-in-place' is still necessary at Grand Rehabilitation and Nursing in Batavia. According to City Firefighters, the facility experienced a significant amount of flooding and a couple of their sump pumps had stopped working. However, even if they were working, firefighters believe the pumps would not have been able to keep up with the amount of water that was entering their basement. As of late this morning, the firefighters were still at the scene pumping water out. Aside from Grand Rehabilitation, City Firefighters responded to a few other cellar-pumping calls last night, but none so far today.
A flood warning is in effect until tomorrow morning for the Tonawanda Creek in Batavia. Flood stage is 9 feet, which would bring some flooding to the city, possibly affecting Kibbe Park, Walnut Street, and Law Street. Flooding in rural areas of Alexander and the lowlands of the Alabama Swamps with some road closures is also likely; this, according to the Weather Service. The Tonawanda creek was expected to rise above flood stage this morning, cresting early this afternoon at 9.7 feet before falling below flood stage early tomorrow morning.
Village of Attica residents were asked last night to be on the alert for potential evacuations as an ice jam threatened to flood portions of downtown. The Attica Fire Department issued the advisory about 6 p.m. last night. They were concerned that an ice jam on Tonawanda Creek could break and cause significant flooding; however, with the cold temperatures the ice jam did not release and has froze in place, the creeks levels are down and the threat of flooding is greatly reduced. When the temperature increases so does the threat from this ice jam. The Attica Fire Department asks residents to remain on a heightened awareness once temperatures rise.
The Batavia school board met last night and reviewed results from a consultant's study that analyzed the nearly 5% drop in enrollment observed since 2016. There was some good news: kindergarten and grade one enrollment has increased over the last four years. However, grade 7-12 enrollment has shown a minor decrease by comparison. In summary, it was found housing shortages, homeschooling and COVID-19 all contributed to overall student enrollment in Batavia City Schools. Also noteworthy and identified as a possible area in need of additional study, the number of students whose parents pursued private schooling for their youngsters increased in 2021 compared to 2020.
The Crossroads House Comfort Care Home, on Liberty Street, has once again begun accepting residents. The facility had been on a pause from accepting residents since December, due to the prevalence of COVID-related illness in our community. Crossroads serves the residents of Genesee and Wyoming counties who have been medically determined to be in their last stages of life (three months or less).
Governor Hochul has officially earned the support of her fellow Democrats as she looks to win a full four-year term in office this November. Hochul was named the party's nominee during the state Democratic convention in New York City yesterday. Long Island Congressman Tom Suozzi and New York City Public Advocate Jumaane Williams, who are also Democrats, say they are hoping to find a way to get their names on the June primary ballot. Hochul has been governor since August following the resignation of Andrew Cuomo.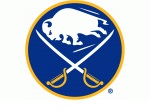 The two-game winning streak of the Buffalo Sabres has come to an end following a loss on home ice; they fell to the Ottawa Senators 3-1 at KeyBank Center last night. Buffalo goalie Craig Anderson gave up two goals on the 27 shots he faced in the contest. Up next for the Sabres is a home game against the Colorado Avalanche tomorrow afternoon.
New Yorkers who like to fish can take part in the very popular activity free of charge this weekend. The first free fishing weekend of 2022 gets underway tomorrow and runs through Sunday and no license is required to participate. The commissioner of the State Department of Environmental Conservation says the weekend is an opportunity for folks to spend time outdoors while also enjoying things like angling and ice fishing. The other free fishing days this year will be June 25th and 26th, September 24th and November 11th.
Three teens are in custody for their alleged role in a carjacking in Rochester that later led to a police pursuit. Officials say the suspects stole a vehicle at gunpoint yesterday on Ethel Street. Moments later, officers tried to pull the vehicle over, but the driver refused to stop which led to a brief chase. The teens were captured a few moments later after the vehicle hit a snowbank near Emerson Street and Avery Street. There's no word yet on what charges they're facing.
Athletes will be once again taking to the streets of Buffalo next month as the Shamrock Run returns to being an in-person event. The race was canceled last year due to concerns over the COVID-19 health crisis. The five-mile run is March 5th and will begin at the Old First Ward Community Center on Republic Street. Following the race, an Irish-themed celebration will take place at the Community Center. Anyone who wants to compete can fill out the registration form that's posted online.
New data is showing that the spread of COVID-19 is continuing to slow across the Empire State. According to the governor's office, the statewide positivity rate is just under two-point-two percent, which is the lowest that number has been since October 30th. In Western New York the seven-day average positivity rate is currently sitting at five-point-one percent. Officials are urging anyone who hasn't been vaccinated against the coronavirus yet to get their shot soon to prevent another spike in cases.
---