The National Weather Service has issued a winter storm watch for Livingston County; keep in mind if you are driving east Friday night and Saturday, you are likely to encounter heavy snow, with accumulations up to 7 inches. Travel could range from being very difficult to impossible, as areas of blowing snow could significantly reduce visibility. While no watches have yet been issued for Genesee, Wyoming or Orleans counties snow is expected
to be widespread across upstate New York. Stay with WBTA for the latest weather information from 13 WHAM meteorologists.
A homeless person has been arrested on Liberty Street, in Batavia. Angelica Stanley is charged with criminal possession of a controlled substance. She was found to have crack cocaine and adderal, which had not been prescribed for her. She was issued a court appearance ticket for later this month and released.
The Western NY region has hit record-high fuel prices. This morning, Triple A reported the average price per gallon in WNY is now $4.46; up 9 cents from yesterday; up 81 cents from a month ago and up $1.60 from a year ago. In Batavia, the average price per gallon is $4.35, which represents an increase of 6 cents from yesterday. Previous record highs were recorded in July 2008; prices are expected to continue to rise.
A hearing is scheduled for later this month to determine whether or not statements made by an Oakfield man can be used during his trial for the murder of his father. 37-year-old Nicholas Maher is charged with second-degree murder; the public defender has requested that any statements Maher made to police be ruled out during a trial. Maher remains in Genesee County jail as the case continues.
The number of new confirmed Covid cases continues to go down in Genesee and Orleans counties, even as mask mandates are lifted in schools and most other indoor public places. There were 40 new cases reported in the past week, which was down from 74 last week. That was down from 112 from mid-February, and 216 from early last month. The recent caseloads represent a steep drop from the Covid peak in early January when there 2,703 cases across the two counties. The 40 new cases the past week include 15 in Orleans and 25 in Genesee. Statewide, Gov. Kathy Hochul reported there were 1,060 new Covid cases out of just over 67,700 tests (67,714), for a positivity rate of 1.57 percent. It's the 12th straight day the state is under 2 percent for positive tests. The 7-day average of positive tests is currently at 1.51 percent.
After a 2-year hiatus because of the pandemic, the 13th GLOW Region Tech Wars are back on! The annual event brings middle and high school students from all 24 of the GLOW region's school districts together to work collaboratively in teams to compete with Battlebots, boats, CAD machines and more. The event is scheduled for next Thursday, March 17 from 9 a.m. to 1 p.m. at Genesee Community College's Batavia Campus.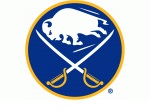 The Buffalo Sabres will be back on their home ice tonight as they try and snap their two-game losing streak. The Sabres are hosting the Vegas Golden Knights at KeyBank Center. The contest will mark the Buffalo return of former Sabres captain Jack Eichel who was traded to Vegas back in November. Eichel has only played a few games this season due to his long recovery from neck surgery. Face-off for tonight's game is set for 7:00.
Genesee County will be saving money – 70 million dollars, in fact – on the new jail project by using County Building 2 as a construction staging site. County Manager Matt Landers reported that the state Commission of Correction would permit the county's jail transition team to be housed in County Building 2 on West Main Street Road while construction of the jail, which will be located just east of that building, is going on. The transition team will have 4 members in charge of writing policy and procedures for the new 184-bed facility. The team will be made up of current corrections officers and 4 new ones will be hired to replace them in their previous positions.
Two Batavia men have been charged in a series of robberies in Wyoming County. The Sheriff's office there reports that 21-year-old Antwan Odom and 20-year-old Christopher McClinic have been charged with felony second-degree burglary following a multi-jurisdictional investigation. Deputies say the two committed four daytime burglaries earlier this month. The two are accused of stealing jewelry, nearly $5,000 in cash, a handgun, a crossbow, a muzzleloader, and three shotguns. Odom was arraigned and remanded to the Wyoming County Jail in lieu of $100,000 cash bail. McClinic was arraigned and released to the county's pre-trial release program, pending future court appearances.
Organizers of the Lilac Festival in Rochester have announced the musical acts who are going to be headlining this year's event. They include Blues Traveler, Driftwood, Black Joe Lewis and the Honey Bears, Anders Osborne and a Zac Brown tribute band. This year's festival will run for three weekends, starting May 6th (through the 8th, May 12th through the 15th, and from May 19th through the 22nd) at Rochester's Highland Park. More information can be found online by visiting rochesterevents.com.
Governor Hochul says members of the SNUG Street Outreach program will be expanding their presence in cities like Buffalo and Rochester that are dealing with a high number of gun crimes. The goal of the program is to mediate conflicts in communities, mentor young people and work alongside local partners to make the streets safer. The governor says all available resources are being used to stop the gun violence that's been plaguing communities and putting the lives of residents in danger. She's also included additional funding for the SNUG program in her state budget proposal.
Employees at three more Starbucks stores in the Buffalo-Niagara region have voted to unionize. Workers at locations in Amherst, Cheektowaga and Depew have decided to organize with Starbucks Workers United. Late last year, two other Starbucks stores in the area were the first in the country to vote in favor of unionization. So far, employees at over 100 Starbucks locations nationwide have asked the National Labor Relations Board for the ability to hold unionization votes of their own.
A GoFundMe has been set up to help out the families of two teenagers who were killed in a crash in Clarence. State Police say 17-year-old Luke Malinich was driving on Delaware Road Monday afternoon when he lost control of his vehicle, which caused it to go off the road, overturn and hit a tree. Malinich and his passenger, 17-year-old Lauren Taggart, died at the scene. Both teens were students at Williamsville South High School. Troopers say speed was a factor in the accident. So far, the GoFundMe has raised over $11,000.
Rochester police are warning residents about the recent rise in reported car break-ins across the city. They say in some cases, the windows of vehicles have been smashed so criminals can get items that are inside. Police say the best way to protect yourself is to keep any valuables like keys and wallets out of your vehicle entirely. And, if you're the victim of a break-in, police want you to report it right away. That information will allow officers to target specific areas where the crimes are happening which could help them with making arrests.
---