Genesee and Orleans counties will be under a Winter Weather Advisory tonight from 7pm in effect until tomorrow at 6pm. The National Weather service is expecting 3 to 6 inches of snow accumulation and winds gusting as high as 45 miles per hour. Wyoming and Livingston Counties will be under a Winter Storm Warning from tonight at 7 to Saturday at 6pm and 5 to 10 inches of snow is expected with high winds. Temperatures will drop into the 20s; wind chills will reduce that to near or below zero. Snow-covered roads will make for slippery travel and also watch out for sudden drifts and white outs.
Two men from Batavia are now facing charges after an investigation on Sullivan Street in Rochester. Rochester Police searched a vehicle in which the two men were sitting and found a loaded 9mm "ghost gun" as well as cocaine and fentanyl. The weapon had no serial numbers and therefore can't be registered. 35-year-old Daniel Mooney and 35-year-old Matthew Oppel have both been charged with felonies as well as criminal possession of a controlled substance. Police reported that neither man was allowed to possess a gun because of previous convictions. They were taken to the Monroe County Jail for arraignment in Rochester City Court.
The New York State Department of Motor Vehicles has begun issuing new driver's licenses, permits and non-driver identification cards. The new cards will now incorporate upgraded security features that are used to verify authenticity and prevent tampering and counterfeiting. The new process involves engraving two images into the card so that the image changes when viewed at different angles. Additional information may be found on their website, dmv.ny.gov
Last night, county planners recommended the approval of the 2 new retail spaces in the former Kmart parking lot. At the County Planning Board meeting via Zoom it was determined that a retail space of 6752 square feet with a 2000 square foot coffee shop and drive through, and a 4000 square foot restaurant would be located on the Lewiston road lot. An engineering director for Benderson Development, which owns the property, said they are already working with tenants for the buildings.
The project will also include:
■ drainage upgrades to bring the site into compliance with the current storm water regulations;
■ an increase in overall green space and landscaping;
■ utility upgrades;
■ new curbing, pavement and site lighting around the proposed buildings.
Unless it's postponed due to the storm, tomorrow from 10am to approximately 11:30am, Notre Dame High School is hosting a 5k Run/Walk. During this time, Richmond Avenue will be closed from Union Street to Park Road, and traffic entering from Main Street onto Union, Woodrow, Bogue and Redfield will be redirected around the area. Once again, that's from 10am until 11:30am, tomorrow.
The Bureau of Inspection in Batavia will be closed Monday, March 14th through Wednesday, March 16th. Documents may be dropped off at the Department of Public Works. The Bureau of Inspection will reopen on Thursday, March 17th at 8:30am.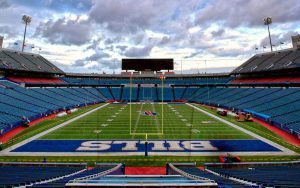 The Buffalo Bills have reportedly hired the architecture firm who will be responsible for designing and building the team's new stadium. The Athletic says the Bills have brought on Populus, which is the company who helped the team renovate Highmark Stadium several years ago. Team ownership have submitted a proposal for the new facility to be built across the street from Highmark Stadium which is located in Orchard Park. While negotiations have been ongoing for months, a final deal hasn't been reached yet. The current lease for the Bills expires in 2023.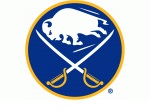 The Buffalo Sabres snapped their two-game losing streak after picking up a victory in front of their home crowd. Victor Olofsson, Alex Tuch and Peyton Krebs had a goal each as the Sabres beat the Vegas Golden Knights 3-1 at KeyBank Center last night. Former Sabres captain Jack Eichel had only two shots in his first contest back in Buffalo since being traded to Vegas in November. Sabres goalie Craig Anderson was honored after last night's victory, to celebrate his 300th NHL win. Up next for Buffalo is the NHL Heritage Classic against the Toronto Maple Leafs on Sunday.
New data from Governor Hochul's office is showing that the spread of COVID-19 is still slowing down across New York. The statewide positivity rate is 1.3%, continuing a two week streak where that number has been below 2.0%. The 7 day average infection rate in Western NY is also falling and now sits at 1.8%. Governor Hochul says New Yorkers should be proud of the progress that's been made in battling the virus but she's urging people to keep protecting themselves against the illness.
---