Governor Kathy Hochul announced this morning that a new family-owned French company, La Fermiere, has plans to construct locally. They have committed to building a $25 million, 45,000 square-foot yogurt and dairy desserts company, at the Genesee Valley Agri-Business Park. It is anticipated this will create up to 135 new jobs in the region. Additionally, they plan to utilize millions of pounds of milk provided by area dairy farmers. La Fermiere had considered many other sites around the country but with the focused support from both the State and its regional economic development partners, they decided to build in Batavia.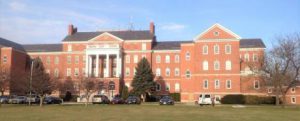 According to a review released by the Department of Veteran's Affairs, the need at the Batavia VA Medical Center for inpatient medical and surgical care, inpatient mental health care, and residential rehabilitation treatment services is shown to be decreasing, while needs for long-term care and outpatient care is increasing. Our local VA hospital currently offers long-term care, a residential rehabilitation treatment program and outpatient services. However, its primary and specialty care clinic lacks space and having been built in 1932, is not at this time designed to meet modern health care needs or standards. A new facility for outpatient services on the campus of the Batavia VA Medical Center is proposed to help meet the growing and changing needs of the veteran population. Also being proposed, is a planned expansion of residential rehabilitation services in Buffalo and the VA Medical Center here will be expanded to become the region's post-traumatic stress treatment hub.
Mercy Flight transported a farm worker to ECMC Tuesday morning after he was trampled by cows that were being inseminated on a farm at 8569 Oatka Trail Road. His condition is guarded. Le Roy Fire with UTV 61 and Le Roy Ambulance responded to the scene shortly before 10 a.m. The man was unconscious when rescuers were dispatched to the scene. His name has not been released.
New York state is now accepting applications from local farmers for a license to grow recreational marijuana. Last week, Governor Hochul announced that New Yorkers with past marijuana related convictions will be the first to get marijuana retail licenses. The move is being made to allow people in communities most impacted by past drug laws to become early business owners in the recreational cannabis industry. Recreational marijuana sales could begin by the end of the year.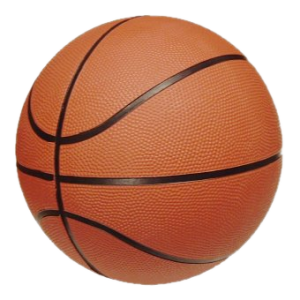 The NCAA Division One Men's Basketball tournament will be tipping off in Buffalo tomorrow and hoops fans can still get tickets to see it in-person. In previous years when the tournament has been held at KeyBank Center, the event has sold out before teams take the court. Event organizers believe one reason for slow sales is the lingering effects of the COVID-19 pandemic. The NCAA is now working with officials to fill the remaining seats and taken steps such as lowering ticket prices and also offering Groupon deals.
A traffic alert…Starting Monday, construction work begins on Park Road. For the next 8 months, they will be installing new utilities, reconstructing, and then resurfacing Park, from the intersection of 63 to Route 98. Northbound traffic on Park Road will be detoured onto Veterans Memorial Drive and southbound traffic will remain on Park. Alex's, Tops Plaza rear entrance, and Batavia Downs will remain accessible only while traveling southbound. The timeline for completion is November 2022.
The New York State Comptroller has released a report on the number of people who died from COVID 19 in nursing homes. The handling of COVID in nursing homes had created difficulties for former governor Cuomo, accused of causing deaths by sending COVID positive people to the nursing homes and then hiding the numbers of individuals who died. The Comptroller's office found that the public had been misled about the number of people who died by those at the highest level of state government through distortion and suppression of the facts. The New York State Department of Health would not provide auditors with a breakdown by name of the nursing home residents who died from Covid-19 and the actual number of nursing home residents who died is still uncertain. The audit estimates nursing home deaths are undercounted by as much as 50 percent; the Department of Health has apparently hidden the deaths of at least 4100 people.
Organizers of the Erie County Fair have announced the first concert performance of this year's event. A Beatles tribute band called "The Fab Four" will take the stage on Wednesday, August 10th at 10:00pm. The concert is free with paid admission and more shows are going to be revealed over the next several weeks. The fair runs from August 10th until August 21st at the county fairgrounds in Hamburg.
David Miller is the Alexander Supervisor and he informed the Town Board earlier this week, that it was time for the town to update its comprehensive plan; the plan is a document most recently approved in 2003. It's created by the community, and designed to help guide future planning and zoning decisions, set goals for growth and define the kind of community its members desire in the future. Anyone interested in applying for a seat on the committee, should contact the Alexander Town Clerk, Shannon Tiede. (townclerk@townofalexander.com or (585) 591-2455 ext 101)
---