Livingston County deputies say they've made an arrest in connection with a deadly shooting that happened over the weekend. According to investigators, 56-year-old Steven Adams admitted to shooting 64-year-old Dale Ryerse in the trailer they shared at the Iroquois Lane Trailer Park on Alpine Lane in Caledonia Sunday. Officials say the men argued with each other most of the day before the shooting and that several weapons were found inside the residence. The investigation into motive is ongoing. However, Ryerse owned the trailer and Adams was his tenant; police believe the relationship between landlord and tenant was somewhat tumultuous. Adams was arraigned yesterday and charged with second degree murder and tampering with evidence. He pleaded not guilty to the charges.
The Genesee/Orleans Council on Alcoholism and Substance Abuse will soon be receiving nearly $40,000, thanks to an award announced over the weekend by Governor Kathy Hochul. The Council is one of 87 agencies state-wide that had their services negatively impacted by the COVID-19 pandemic. They plan to use the money, in part, to fund law enforcement compliance checks in Genesee and Orleans Counties, and also to purchase programming for school prevention education.
Crime Stoppers Western New York is offering a reward for information that leads to the arrest of a human trafficking suspect. Officials say Demetrice McKinney is wanted by the U.S. Marshals Service on human trafficking charges in Alabama and that he has known ties to the Buffalo area. Anyone who helps track him down will be eligible to receive up to $2500. Anonymous tips can be sent using the mobile Crime Stoppers app or by calling 716-867-6161.
The FBI office in Buffalo is looking for victims of a nude photo extortion scam involving the popular app Snapchat. Back in November, Kaung Myat Kyaw was arrested in Pennsylvania after an investigation revealed he allegedly enticed underage girls to send him sexually explicit photos and videos. From there, the girls would be told they have one week to follow Kyaw's instructions and if they didn't, the photos and videos would be sent to their family members and friends. The FBI says anyone who was victimized by this scam should contact them immediately.
Rochester police have released the name of their city's latest homicide victim. They say 32-year-old Charlotte Thomas was in the area of Lyell Avenue and Child Street on Sunday when she was hit by gunfire. Thomas was taken to Strong Memorial Hospital where she died several hours later. Police are still looking for the person who shot Thomas and are asking anyone with information to dial 911.
A state Supreme Court judge in Nassau County says a mask mandate that's been in effect for weeks across New York State is unconstitutional. The mandate was put in place last month in an effort to slow down the rapid spread of COVID-19. But the judge ruled yesterday that Governor Hochul and State Health Commissioner Doctor Mary Bassett don't have the authority to impose such a mandate without approval from the State Legislature. In a statement, the governor said her job is to protect New Yorkers throughout this health crisis and that every option to reverse this decision will be pursued.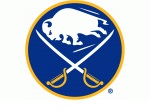 The Buffalo Sabres will be kicking off a four-game road trip tonight against a longtime division rival. The Sabres are taking on the Ottawa Senators at the Canadian Tire Centre. When these two teams played back on January 18th, Buffalo earned a three-to-one victory. The Sabres are currently in sixth place in the Atlantic Division with 33 points while the Senators are in seventh place with 27 points. Face-off for tonight's contest is set for 7:00.
New York State Senate Republicans have called for an 'end to the exodus'. They have presented a plan highlighting the need to reduce the cost of living for state residents, and believe more focus should be on what can be done about increased food and transportation costs, as well as home heating costs and New York's highest-in-the-nation tax burden. Among the suggestions they have made to help reduce the impact on residents are additional middle class tax cuts.
The Wyoming County Community Health System has announced this morning that their CEO Joseph McTernan has passed following a brief illness. They noted his contributions to their health system and leadership vision included providing a firm and guiding hand with unwavering commitment to staff and patient safety throughout the pandemic health crisis.
Tax season is underway, and the state Department of Taxation and Finance says a lot of New Yorkers will be able to file their returns for free. Anyone whose 2021 income was $73,000 or less can submit their state and federal returns by using software available on the Tax Department website. Last year, nearly 255,000 taxpayers used the program which saved them a combined $51,000,000 in tax preparation fees. The IRS says the deadline to file taxes this year is April 18th.
The Mega Millions jackpot keeps growing and someone could be just hours away from winning nears $400,000,000. The prize up for grabs tonight is currently 396,000,000 bucks which is the 15th largest jackpot in the 20-year history of the game. As always, a ticket to play will cost just $2.00. Tonight's drawing will be streamed live online at megamillions.com. Please play responsibly.
---