More snow is on the way and a winter storm watch has been issued from tomorrow starting at 10pm through Friday afternoon at 1:00pm. Heavy snow is possible throughout much of Western NY with accumulations of 9 inches or more possible. Travel could be difficult to impossible; with hazardous conditions especially expected to impact both morning and evening commutes tomorrow. Stay with WBTA; 13 WHAM meteorologists will keep us up to date.
Another upstate New York DA has refused to bring charges against former Governor Andrew Cuomo for sexual harassment. A woman in Oswego claimed Cuomo ran his hands across her chest at a public event and pressed charges. Gregory Oaks is the Oswego County DA. He noted the witness was credible in her reporting but said there wasn't significant legal basis for the charges. Oaks became the 4th prosecutor to publicly decline to pursue a criminal case against Cuomo.
A court has ruled that New York State's indoor mask mandate is going to remain in effect for schools and businesses until the appeals process is finished. Last week, a State Supreme court judge said the mandate was unconstitutional because Governor Hochul and the state health commissioner didn't have the authority to issue it without the approval of the state Legislature. But that decision was later overruled after an appeal was filed by the state Attorney General's Office. Governor Hochul was pleased with this ruling, noting that mask regulations keep our schools safe and open, protect vulnerable New Yorkers, and are critical tools to get through this winter surge. The masking policy will remain in place until at least February 10th.
Staff members at Strong Memorial Hospital in Rochester are about to get some much-needed assistance from the Federal Emergency Management Agency. A medical team will be arriving at the facility in the coming days to help doctors and nurses treat a large number of patients. Hospitalizations due to COVID-19 are still high in the region due to the spread of the omicron variant. Right now, there are hundreds of regional residents being treated for the illness with dozens of them in intensive care.
There will be a public hearing at 3:00 this afternoon at Pembroke Town Hall on the proposal by Franklin Real Estate and Development. At the top of the agenda is the request for over $240,000 in sales, mortgage and property tax incentives. The project is estimated to generate $7 of economic benefit for every dollar of the proposed assistance. Franklin is proposing two 8-unit market-rate apartment buildings, each of which will include 1 one-bedroom apartment and 7 two-bedroom apartments.
WBTA News has followed the story of Kelly Ashcraft, the 45 year old Wyoming County Chamber of Commerce and Tourism employee who now faces multiple felony charges after allegedly stealing more than $100,000 from the organization since 2018. This morning it was learned that she was 2019's 'Citizen of the Year' in Warsaw. Ashcraft is charged with second-degree grand larceny, three counts of third-degree grand larceny, one count of falsifying business records, four counts of second degree forgery, and that includes one count for a fake vaccination card. She will appear in Village Court March 7th.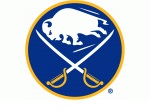 The Buffalo Sabres will be back on the ice tonight as they try and finish up their current road trip on a winning note. The Sabres are set to take on the Vegas Golden Knights at T-Mobile Arena in Sin City. Buffalo is coming off of a 4-1 defeat at the hands of the Colorado Avalanche on Sunday night and the team is sitting in 6th place in the Atlantic Division with 35 points. Face-off for this evening's contest is scheduled for 10:00pm.
And finally, Tampa Bay Buccaneers Quarterback Tom Brady has made it official. He has announced his retirement from the NFL after 22 years; this, coming days after reports first surfaced about his intention to step away from the game. He wrote on Instagram, "I have always believed the sport of football is an 'all-in' proposition – if a 100% competitive commitment isn't there you won't succeed, and success is what I love so much about our game." Brady added that his family played a large role in his decision.
---