Batavia Muckdogs General Manager, Marc Witt, has provided us with a sneak preview of the upcoming season…he announced the team plans to bring back some players from last year and will also be introducing some new personnel. There will be 30 home games this season at Dwyer Stadium. The Muckdogs play in The Perfect Game Collegiate Baseball League and there will be some new teams/new competition in the league, including the Capitol City Reds from Ottawa, Canada; and the Cortland Crush.
Local State Assembly members – Steve Hawley of Batavia and Mike Norris of Lockport – are among 42 Republicans in the Assembly who signed a letter to Assembly Speaker Carl Heastie, requesting that the capital funding budget for libraries not be cut. The proposed executive budget increases funding for library operating grants, the Republican members say they are alarmed to see that the governor's plan slashed capital funding for library construction projects by $20 million, a 59% cut from last year's state budget.
Students at McKinley High School in Buffalo took their classes remotely today. The switch to online learning came following the violent incident on Wednesday that resulted in a 14-year-old student being stabbed and a security guard being shot in the leg. The student remains hospitalized in stable condition and being monitored carefully; while the security guard is already out of the hospital. Police said last night a 17-year-old boy is in custody but haven't revealed what charges he may be facing. They're asking anyone with information on the incident to call them at 716-847-2255.
Former Governor Andrew Cuomo is planning to file a misconduct claim against State Attorney General Letitia James. Cuomo's complaint will center around a report issued by James last year claiming that he sexually harassed multiple women, allegations he has repeatedly denied. Cuomo resigned in August and said in a recent interview with Bloomberg News that if he had to do it again, he would've remained in office. He also called James' report politically motivated. Cuomo's attorney says if James is found to have been involved in any wrongdoing, she could be censured or have her legal license suspended.
The Pembroke Junior/Senior High School Girls' Basketball Team is hosting their 11th annual Shooting for A Cure! event against Oaksfield-Alabama this evening, at the High School located at the corner of Routes 5 and 77 in Pembroke. The doors open at 5:00; admission is free. The JV game starts at 5:30 and the varsity game, at 7:00. There are many ways people can contribute during the event and the team is also accepting donations online. This year, they look forward to adding to the more than $200,000 they have raised for the cause since their first game in 2011.
Convoys of Semi Trucks are planning to come to Buffalo from New York City and Tennessee this weekend to support the Canadian Freedom Convoy which has gathered in Ottawa to protest Vaccine mandates in the great white north. Meanwhile, this morning there was a big tractor-trailer backup on the 190 North to the Peace Bridge. This backup happened while the Ambassador Bridge, connecting Detroit, Michigan to Windsor, Ontario, is also blocked which caused delays of several hours. One to two hour delays were also reported early this morning at the Lewiston-Queenston Bridge. Supply lines are already stressed in Buffalo as the blockades in areas of Canada are causing backups that reach across the border. US officials have urged Canada's government to use its federal powers to end the blockades.
The State Attorney General's Office has issued a consumer alert involving online sports betting companies. Officials are urging people to be aware of misleading ads that offer things like risk-free bets and one-thousand dollar offers which often come with strings attached. Sunday's Super Bowl is the first time Empire State residents will be able to place a wager on the big game using mobile sports betting. Anyone who is struggling with a gambling addiction can get help 24 hours a day, seven days a week by calling 1-877-846-7369.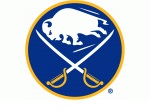 The Buffalo Sabres were ahead early but ended up losing 4 to 3 in overtime to the Columbus Blue Jackets. The Sabres had a 3 to 1 lead in the 3rd period but the Jackets were able to tie the game up with 5 minutes left in regulation. Overtime lasted 16 seconds. The Sabres fall to 14-24-8 for the season. Their next game is against the Montreal Canadiens on Sunday afternoon at 12:30.
This morning, The New York State Department of Taxation and Finance announced the availability of a new search tool on its website to ease access to information about open tax warrants. By making this already public information more easily accessible, news media, researchers, and others who may be interested now have more efficient access to the latest balances owed by tax debtors. Additional information is available on their website at: www.tax.ny.gov
Starting today, a new visitation policy is going into effect at medical facilities that are operated by Catholic Health System. Patients who aren't being treated for COVID-19 are allowed to have one visitor at a time during certain hours. Visitation hours at Kenmore Mercy Hospital, Mount Saint Mary's Hospital, Mercy Hospital of Buffalo and Sisters of Charity Hospital's Main Street and Saint Joseph campuses will be daily from noon until 6:00pm. Exceptions to this policy will be made in some circumstances including end-of-life care and for birth partners of maternity patients.
With it being both Valentine's Day and Super Bowl weekend, police across the state will be doing their part to make sure people get to their destinations safely. They'll be taking part in increased DWI patrols from today through Monday in an effort to get dangerous drivers off the road. During last year's crackdown, police issued 26,127 tickets for various vehicle and traffic law violations. That number included 846 people who were arrested for DWI. Police say anyone who is going out this weekend should arrange a safe ride home in advance. Locally, Tammi Ferringer from the office of The Genesee County STOP-DWI Coordinator announced today that the Genesee County Sheriff's Office, the City of Batavia Police Department and the Village of LeRoy Police Department are participating in a coordinated effort with the STOP-DWI program to bring awareness to the dangers of impaired driving.
Lottery players are going to have two opportunities over the next couple of days to take home quite a large amount of cash. The jackpot for tonight's Mega Millions drawing is now at $42,000,000. Tomorrow night, at least 172,000,000 bucks will go to whoever wins Powerball. The cost of a ticket for each game is two dollars. Both the Mega Millions and Powerball drawings will be streamed live online.
---