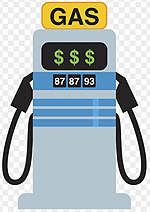 Drivers in WNY are still feeling the pain at the pump when it comes time to fill up their vehicles. According to Triple A, the average cost for a gallon of regular gas is now $3.61. That's up eight cents in the past week and is 17 cents higher than this time one month ago. The state average is currently $3.68 a gallon while nationally it's $3.49. In Batavia, the average price per gallon is $3.60, which is also up 8 cents from a week ago. A year ago at this time, the average price in NYS for a gallon of gas was $2.60. The tension between Russia and Ukraine continues to contribute to rising oil prices. Russia is a member of OPEC+, and any sanctions based on their actions toward Ukraine may cause it to withhold crude oil from the global market.
More on the gas prices: According to the Energy Information Administration (EIA), total domestic gasoline stocks decreased while gasoline demand increased. A decrease in total stocks and an increase in demand have contributed to upward pressure on pump prices, but rising crude prices continue to play a dominant role in pushing pump prices higher. Pump prices will likely continue to follow suit as demand grows and stocks decrease if crude prices continue to climb.
And it is not just gas for the car pinching our wallets: This winter the cost of natural gas, which is used to heat many area homes and generate electricity, has risen sharply resulting in a significant increase — sometimes more than doubling – the supply component of customer electric and/or natural gas bills as compared to prior months. These bill increases are being driven by a global increase in natural gas commodity prices due to higher domestic usage because of colder-than-normal weather, increased economic activity, and increased international demand for natural gas. Governor Hochul has responded by encouraging residents struggling to pay their heating bills to apply for the millions of dollars in aid that is available to state residents (for example, through the Home Energy Assistance Program (HEAP).
At tonight's 7pm meeting, the Batavia City Council is set to discuss problems the city has been having this winter season with snow removal and plowing. The heavy snowfall that hit Batavia earlier this month resulted in snow being plowed into the streets and sidewalks, sometimes with piles as high as 5 feet. Several downtown businesses complained about customers not being able to get to their stores or find parking. Mail service has also been delayed. Councilman At Large Bob Bialkowski observed there are many different independent plowing operations this year, which may be contributing to the problem. Bialkowski noted that snow piled up on sidewalks gets compacted and people can't shovel through it. This leads to mail service being delayed and postal workers having to walk in the street. Bialkowski said considering the money the city spent on sidewalks, it's a shame to have these issues; and private plowing companies need to be aware that putting snow in the street is against state law.
A Batavia man remains in Genesee County Jail on charges that he attacked a woman who had an order of protection against him. Batavia city police report that 25-year-old Matthew Sanchez-Sanquiche allegedly entered a residence and punched the woman multiple times in the face and forcibly stole her cell phone so she could not call the police. The attack occurred in front of several children; both the woman and children had orders of protection against Sanchez-Sanquiche. He was arraigned late last week in City Court and committed to jail, with bail set at $15,000 and is scheduled to return to court Wednesday.

Employees and members of the public may now enter Genesee County facilities without wearing masks, with the exception of the Genesee County Mental Health and Public Health Clinical settings. Employees and visitors to those facilities must continue to wear a mask while on the premises. County officials urge both employees and the public to assess their own risk and strongly encourage those with increased risk of contracting COVID-19 or anyone with a compromised immunized system to continue to wear a mask. The County will, however, continue to practice social distancing and enhanced cleaning measures to help ensure the safety of employees and residents.
It's Valentine's Day, and the New York State Department of Consumer Protection has issued a warning involving online dating apps. The agency says as part of so-called "Sweetheart Scams," scammers pretend to be interested in potential victims so they can steal money and personal information from them. Anyone looking to make an online connection is urged to remain cautious so they can avoid losing their money to an anonymous person making false promises. Overall, the Federal Trade Commission says these scams cost people roughly $200,000,000 a year.
The state Attorney General's Office is continuing its investigation into a deadly officer-involved shooting in Buffalo. State Police say Troopers were notified Saturday of an erratic driver who was on the Thruway and traveling at speeds of roughly 100-miles-per hour in Brant. During a pursuit, the driver's vehicle struck a State Police cruiser before the chase was called off. The driver was found a short time later and the person tried to get away from police by putting their vehicle into reverse which led to a Trooper opening fire. The suspect, whose name hasn't been released, died at the scene and the Trooper was treated for minor injuries.
Buffalo Bills fans can expect to dig deeper into their wallets if they want to see their team in-person this coming season. The team's Vice President of Ticket Sales and Service says the cost of some seats may go up by $3 a game while others might cost about $20 more. There are several factors that led to higher prices including some of the teams the Bills are playing at Highmark Stadium such as the Pittsburgh Steelers, Green Bay Packers and New England Patriots. The Bills do say more than 13,000 of their seats will cost $60.00 or less.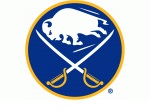 The three-game losing streak of the Buffalo Sabres is over, and the team has one of their star players to thank for it. Skinner scored four goals while Thompson had one of his own as the Sabres beat the Montreal Canadiens on the road yesterday by a final score of 5-3. The victory was Buffalo's first since January 29th and the team is now in seventh place in the Atlantic Division with 38 points. Up next for Buffalo is a home game against the New York Islanders tomorrow night.
---