Temperatures warming into the 50s on Wednesday and Thursday will bring snow melt and a flood watch to the GLOW region. The snow melt will combine with possible rainfall exceeding an inch to bring the potential for flooding from high flows, ice jams, or a combination of both Thursday into Friday. That's according to the National Weather Service; the flood watch is in effect from Wednesday evening through Friday evening. As always, stay with WBTA for the latest weather updates from 13 WHAM meteorologists.
It has become official; the ice arena in Batavia will be named the David McCarthy Memorial Ice Arena; this, following a 6-0 vote last night by city lawmakers. Under the terms of the naming rights agreement approved during the City Council Business Meeting, Pellegrino Auto Sales and the David M. McCarthy Memorial Foundation will pay the city $3,100 each year for 10 years for the naming rights for the arena
WBTA news has learned from Genesee County sheriff's investigators A Warsaw man faces felony charges after a series of incidents that began when he
was found burglarizing a business Saturday. Deputies were called to the business and were told that an employee was following the suspect, 65 year old Duane Hamill, who
had fled the scene. Investigators said Hamill and the employee got into a fight on the side of a road in Darien; Hamill stole a rifle and the employee's car keys and continued driving south into Wyoming County. Wyoming deputies began pursuing Hamill, who refused to pull over. He was later stopped and taken into custody and turned over to Genesee County. Hamill now faces multiple charges and was arraigned in both Pembroke and Darien town courts.
(Hamill is charged with: third-degree burglary and third-degree grand larceny in Pembroke, second degree robbery, third-degree robbery, third-degree criminal possession of a weapon and second degree menacing)
Folks who live on the more narrow streets in Batavia are probably seeing city trucks today, as they work to clear some more of the snow. Although no complaints from local residents have come in, the city hopes by clearing some of the snow, it will make driving the streets safer. Mother Nature will be helping these efforts along with temperatures in the low 50's over the next couple of days.
One of the biggest names in country music has announced plans to perform in Western New York later this year. Jason Aldean will be taking the stage at the Darien Lake Amphitheater on Saturday, August 27th. Aldean will be joined on his "Rock N' Roll Cowboy Tour" by special guests Gabby Barrett and John Morgan. Tickets for the show go on sale this Friday at 10:00am through Live Nation.
Some new data shows that online sports betting has been a massive success in the Empire State so far. Since January 8th, New Yorkers have placed nearly two-billion-dollars in wagers using companies such as DraftKings, FanDuel and BetMGM among others. As a result, more than 70-million-dollars in tax revenue has been generated for New York. Officials say those funds will go towards several programs including ones that support education, youth sports and treatment and recovery services.
According to a state report issued last week, Genesee County experienced the GLOW region's biggest increase in sales tax revenues last year: The total revenue collected was $49.7 million dollars; an increase of over 8 million dollars from 2020. The report by the state Comptroller's Office analyzed sales tax revenues from the two years. The data showed the highest increase ever recorded — more than $3.1 billion that's a 19.1 percent increase —occurred in 2021; alternatively, record low revenues were seen in 2020. The report noted that the pace of growth last year reflected strong sales statewide, even when compared with prepandemic levels. While some of the increase in total taxable sales appears partly due to inflation (which rose by 4.7% in 2021), higher fuel costs and consumption also drove the increased sales tax revenues — with higher gasoline costs being the more significant of the two.
Governor Hochul has picked up the endorsement of one of the state's most powerful lawmakers as she looks to win a full four-year term in office. Senator Kirsten Gillibrand is throwing her support behind the governor, saying that Hochul is a proven leader. In a statement, Hochul said she's grateful to have Senator Gillibrand's endorsement. In order to win the Democratic nomination, the governor will have to defeat Long Island Congressman Tom Suozzi and New York City Public Advocate Jumaane Williams in the June primary.
A second suspect is now in custody following the incident at McKinley High School that left a 14-year-old student and a security guard hurt. Police say a 17-year-old boy is the person who shot the security guard last Wednesday and he's facing several charges including attempted murder. His arrest was announced on the same day another 17-year-old boy was in court for stabbing the student multiple times and causing the victim to suffer serious injuries. Police are asking anyone with information on this case to contact them at 716-847-2255.
No working smoke detectors were found inside of a Buffalo home where a mother and her young daughter died in a fire. Crews were called to the scene on Weiss Street yesterday and arrived to find heavy smoke and flames coming from the residence. According to officials, 31-year-old Stephanie Schultz and two-year-old Stella Schultz passed away due to smoke inhalation. Four firefighters were injured while battling the blaze, but they've already been treated and released from the hospital. The cause of the fire is under investigation.
New information has been released on a deadly officer-involved shooting that happened in Buffalo over the weekend. State Police say the man who was shot and killed has been identified as 38-year-old James Huber of Pennsylvania. On Saturday, Huber was spotted driving erratically on the Thruway, which led to a chase that was later called off. Huber was then seen in Downtown Buffalo and tried to get away from police by putting his vehicle into reverse, which caused Trooper Anthony Nigro to open fire. Huber died at the scene while Nigro was treated for minor injuries. The state Attorney General's Office is investigating the shooting.
Staff members at Strong Memorial Hospital in Rochester are getting some help with caring for a high number of patients. Two Department of Defense military medical teams have arrived at the facility to relieve some of the strain doctors and nurses are dealing with and to also help manage patient capacity. The teams are made up of 40 people and consist of respiratory therapists, medical technicians and other support staff. The teams will be at the hospital for at least the next few weeks.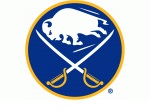 After snapping their three-game winless streak on Sunday, the Buffalo Sabres will be back on home ice this evening in hopes of picking up a second straight victory. The Sabres are hosting the New York Islanders at KeyBank Center. Buffalo defeated the Montreal Canadiens 5-3 in their last game thanks to Jeff Skinner scoring four goals. Face-off for tonight's contest is set for 7:00.
---