Assemblyman Steve Hawley is calling on Governor Kathy Hochul and the Legislature to increase funding for road repairs. He and other advocates are supporting a funding increase because there is much work to be done to ensure the state's roads are safe for those who travel on them, and help to keep supply chains moving as efficiently as possible.
The Batavia Muckdogs have been selected as the Genesee County Chamber of Commerce "Entrepreneurial Business of the Year" and team owner Robbie Nichols is thrilled that the county recognized all the work and effort that was put in to help rejuvenate baseball at Dwyer Stadium last summer. Nichols is enthusiastic about how well the team has been doing in Batavia with increased attendance, lots of fun events for the game days, sales of season tickets, and how the community has responded to the team. Nichols says that the games for 2022 are nearly sold out already.
A Wyoming County man recently released from prison and presently on parole for manufacturing methamphetamine has been charged with making meth again. State Police have charged 38-year-old Dane Killian of Warsaw with possession of hydrocodone and oxycodone without a prescription. He also had the supplies on hand to make meth. Killian now faces multiple charges and because of his previous conviction, could face up to 15 years in prison.
The Rochester Philharmonic Orchestra will be holding a benefit concert this weekend to show support for the people of Ukraine. The performance is scheduled for Saturday at 7:30pm inside Kodak Hall at Eastman Theater. The suggested donation for a seat is $20 and tickets can be bought online at rpo.org, by calling 585-454-2100 or in-person at the box office. Guests five and older need to provide proof of COVID-19 vaccination and masks are required to be worn through the entire performance.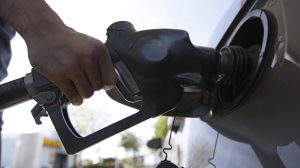 The GLOW region, as is the case now in much of the state, experiences record high fuel prices. And now a timely warning from State Attorney General Letitia James to New Yorkers about potential price gouging at the gas pumps. James says now that President Biden has put a ban on Russian oil imports, stations may raise fuel prices even more. Under state law, fuel sellers aren't allowed to charge excessive prices during a period of abnormal market disruption such as a global conflict. Right now, the average cost for a gallon of gas in Batavia is $4.35 a gallon, which is up 54 cents in just the past week. The State average is $4.37 per gallon.
The New York State Department of Environmental Conservation has announced the annual statewide ban prohibiting residential brush burning begins next Wednesday, March 16 and continues through May 14. Since 2009, DEC has enforced the annual brush-burning ban to prevent wildfires and protect communities because spring brings with it heightened conditions for wildfires.
The Buffalo Bisons are ready to sell single game tickets starting this Saturday at 10AM. The tickets go on sale during the team's annual free Family Day Open House. There is also a special online pre-sale of all single-game tickets with no service fees; that started today and is available through Friday. Fans can save $3.00 on every ticket bought in advance of game days this season. Opening Day is set for April 5 at Sahlen Field and there will be no mask or vaccination requirements.
---