A Genesee County grand jury has filed an indictment against a Rochester man accused of entering an apartment at 66 Lake Street in Le Roy, with the intent to cause serious injury by attacking a man with a knife. 36-year-old Kenrey Benjamin is charged with two counts of first-degree burglary, class B violent felonies punishable by up to 25 years in prison; and third-degree criminal possession of a weapon and attempted first-degree assault. Benjamin had been off parole since September 2020 after serving a five-year prison term for assault in Monroe County.
'Historic or unprecedented' – that is how Governor Hochul described each of the items in the 2023 state budget in a press release. There are several items listed, including $31.5 billion earmarked for school aid, including $125 million for full-day kindergartens and preschool. $2.2 billion is set aside for improvements to SUNY and CUNY schools. The Budget also creates a new property tax relief credit, the Homeowner Tax Rebate Credit, for eligible low- and middle-income households, as well as eligible senior households. Under this program, basic STAR exemption and credit beneficiaries with incomes below $250,000 and Enhanced STAR recipients are eligible for the property tax rebate where the benefit is a percentage of the homeowners' existing STAR benefit. This $2.2 billion investment will help approximately 2.5 million homeowners. Governor Hochul also promises that New York will become the leader in offshore wind energy.
Recovering from the Pandemic:
The Budget supports pandemic relief programs that are intended to provide a lifeline for vulnerable New Yorkers experiencing difficulty meeting their basic needs. As part of an agreement with the legislature to spend $2 billion in pandemic recovery reserves 2023 budget includes:
• $800 million in state funds for the Emergency Rental Assistance Program (ERAP), which has so far paid or obligated $2.1 billion for people behind on rent; this supports more than 160,000 low and moderate-income households at risk of housing instability;
• $800 million for hospitals still experiencing financial distress from the Covid-19 pandemic;
• $250 million in assistance for folks behind with utility payments; and
• $125 million in homeowner and landlord assistance; and
• $25 million in other one-time, non-recurring investments.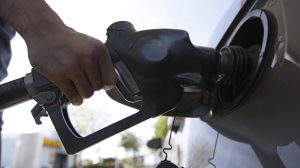 The national average price of a gallon of gas is down to $4.11. New York's average is down, too, but it's still higher than the U.S. average, AAA reports. In NY, the average price dropped seven cents from a week ago, to $4.22 per gallon. Comparing these prices to 2021, there's still a long way to go if New York, or the U.S. in general, hopes to find relief at the pump. At this time last year, the national average was $2.86 per gallon while New York's was $2.89. In Batavia, the average price per gallon is $4.28 that's up one cent since yesterday but down 4 cents from a week ago today.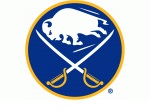 The losing streak of the Buffalo Sabres has now hit three games following a road loss to the defending Stanley Cup champions. No Sabres were able to score yesterday as the team was beaten by the Tampa Bay Lightning 5-0. The last shutout the Sabres experienced was on March 6th against the LA Kings. Buffalo goalie Craig Anderson made 23 saves. The Sabres will finish up their four game road trip tomorrow night against the Toronto Maple Leafs with the anticipated debut of first overall pick Owen Power. Puck drop is scheduled for 7:00.
Tax Day is less than one week away, and the state Department of Taxation and Finance is reminding New Yorkers to file their returns, even if they can't pay what they owe. The agency says people who have to pay should reach out to them if they want to avoid or reduce penalties and added interest on their debt. One thing they can request is an Installment Payment Agreement, which allows them to make monthly payments toward their unpaid tax balance. Anyone with questions can contact a tax department representative from 8:30am until 4:30pm Monday through Friday (518-457-5181), or visit tax.ny.gov.
The Powerball and Mega Millions jackpots keep growing and that means there's a lot of money up for grabs over the next couple of days. The prize for tonight's Powerball drawing is $288,000,000. And tomorrow night, at least $106,000,000 will go to whoever picks the winning Mega Millions numbers. The cost of a ticket for both games is just $2.00. Both the Powerball and Mega Millions drawings will be streamed online. Please play responsibly.
---