Morning News Briefing
Written by Dan Fischer on April 9, 2020
City police are investigating an apparent hit and run on Highland Park. BPD responded around 9:30 last night to a report that a pedestrian had been struck by a car.
That pedestrian, who remains unidentified, was taken by Mercy Flight to Strong Hospital in Rochester.
Police say the driver was no longer at the scene when officers arrived.
They continue to question witnesses.
Genesee County has recorded 31 cases of COVID-19 in just three days…11 more cases were added yesterday bringing the total to 54.
Officials say contact tracing has been initiated in all the new cases. Known contacts have already been placed under mandatory quarantine,
Despite the jump in local cases Governor Cuomo is praising New Yorkers for doing their part to help flatten the coronavirus curve by staying home.
The governor said that the rate of new infections and hospitalizations due to the virus are showing signs of decreasing.
So far, more than 6,200 New Yorkers have died from coronavirus.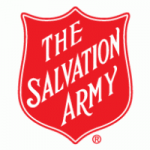 300 local families have been able to re-stock some of their shelves at home.
This is the result of yesterday's pop-up food pantry at Northgate Free Methodist Church.
Cars lined Bank Street Road even before the food distribution began.
The Salvation Army co-hosted the event along with dozens of local volunteers from service clubs, county officials and others.
---
Reader's opinions
---