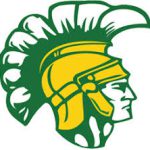 Alexander Central School officials aren't really disputing the findings in a state audit of the district's financial management. Auditors determined that while the board and district officials used $3.1 million in excess reserve funds as a financing source for a capital project, they did not do so in accordance with applicable statutes. Appropriations were overestimated by a total of $7 million from 2015-16 through 2018-19. An average of $500,000 of fund balance was appropriated each year, but was not used to finance operations. In addition, when unused appropriated fund balance is added back, surplus fund balance exceeded the limit each year by 2 to 3 percentage points. The Comptroller's office said district officials generally agreed with the findings and recommendations and indicated they have initiated or planned to initiate corrective action.
A vehicle crash in Pembroke resulted in charges filed against a teenager. It happened on Alleghany Road. The Genesee County Sheriff's Office said 18-year-old Jacob William Cobti wasn't injured, but was issued tickets for leaving the scene of a property damage accident, driving while ability impaired by alcohol and refusal to take a breath test. He'll appear in town court October 21st for arraignment.
The Batavia Central School District, out with an important reminder for school families – On all days when your children are schooling from home, they are still eligible for school meals (breakfast and lunch). Meal pick-up takes place Monday through Friday any time between 9 -11:30 a.m. at both Jackson Primary (Hutchins Street bus loop only) and John Kennedy Intermediate (Vine Street/main office entrance). It doesn't matter what school your child attends; choose whichever location is most convenient. If the time frame poses a hardship for your family, just call your child's school principal.
Police in Rochester – a city rocked by protests over the death of Daniel Prude's police suffocation death – continue to search for several gunmen who shot over 40-rounds into a crowd of partygoers after an argument broke out. Two teenagers, both 19-years old – died. Police say they were not the intended targets. 14 more people – ranging in age from 17 to 23 – were injured.
The Buffalo Bills, now at 2-0 on the season, on Sunday defeated the Miami Dolphins 31-28. Bills QB Josh Allen had multiple career highs, include touchdowns and yards passing. The game had some struggles…in the first half a power outage caused the TV feed to be lost. Then, in the second half play was halted due to a lightning delay.
Nobody was hurt but charges were filed following a vehicle crash on Jerico Road in Bergen. The Sheriff's Office said 31-year-old Andrew Pape was behind the wheel at the time late Friday night. He was charged with felony DWI, refusal to submit to a breath test, suspended registration and more. He'll appear in court November 4th.
Governor Andrew Cuomo has announced that the New York State Department of Motor Vehicles is expanding online services, making it easier, he says, for New Yorkers to do business with the DMV from the comfort of their homes, and allowing the DMV to serve more customers in person who cannot complete their transactions online. The DMV has initiated a pilot program to offer the written learner permit tests for passenger cars (Class D) and motorcycles (Class M) online. It is also piloting a process to allow customers who reside in counties served by the state DMV to register their vehicles online.
Department of Environmental Conservation (DEC) Commissioner Basil Seggos has announced that several small game hunting seasons open Oct. 1 across New York State, including special youth hunts and new hunting opportunities for active-duty military members and veterans. Several special youth-only hunting seasons for pheasants and waterfowl occur prior to the start of the regular season. Season dates, bag limits, and other hunting regulations for New York's small game species are available in the Hunting and Trapping Regulations Guide, which can be obtained from a license-issuing agent or on DEC's website.
---
Reader's opinions
---