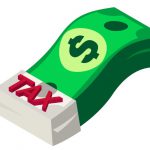 The day begins with better than expected news on the tax front… a decrease in the Genesee County property tax rate and a much smaller than anticipated increase in the Town of Batavia property tax rate. County Manager Matt Landers says he'll propose a county budget that includes a tax rate decrease, dropping the rate to $9.80 per thousand of assessed value. Batavia Town Supervisor Gregory Post has encouraging news as well, reporting that his current budget calls for about a 39-cent increase – from $2.45 per thousand to $2.84 – which is considerably less than the potential 89 percent increase that was bandied about a couple weeks ago.
So far this week, five new cases of COVID-19 have been reported in Genesee County. More than three dozen people are on a precautionary quarantine due to travel from restricted states. Orleans County reports two new cases, both from Albion. Meanwhile, Wyoming County also reports two new cases of COVID-19.
Governor Andrew M. Cuomo has announced that New York State will withhold funds for localities and schools in COVID-19 cluster zones that fail to enforce public health laws. The New York State Department of Health will send a letter warning local governments in cluster zones that they will lose state funding if they fail to enforce state limits on gatherings and the closure of schools.
A drive-thru chicken barbecue to benefit the Elba Volunteer Fire Department will be held on Sunday, Oct. 25 at the fire rec hall on Route 98 in Elba. It starts at 11:30 a.m. and goes until sold out. Cost is $12. Coronavirus protocols will be observed. Please wear a face mask and remain in your vehicle.
Congressman Chris Jacobs has cosponsored the State Municipal Assistance for Response and Transition (SMART) Act. He says "many local governments in Western New York did not meet the 500,000 resident threshold to receive coronavirus funding from the CARES Act." He notes that "without additional aid to state and local governments our hospitals, first responders, and schools are facing the risk of layoffs and cuts to critical services they provide our communities." The SMART Act would provide $500 billion for a Coronavirus Local Community Stabilization Fund to provide aid to state, local, and tribal governments.
New York's Worker's Compensation Board announced its new online claims system: OnBoard. The project website for the new system includes frequently asked questions and links to information webinars. The Worker's Compensation Board has been developing the system over recent months. They say it features new technology and functionality, like 24/7 access, improved prior authorization requests, and real-time data validation.
From the 'kinda saw this coming department…' The Metropolitan Transportation Authority or MTA, is facing the greatest crisis in its long history, with few viable options without federal funding to avoid cuts in service and staff, additional fare hikes and long-lasting damage that could impair regional transit for decades…that cheery news from New York State Comptroller Thomas P. DiNapoli in his annual report on the MTA's finances.
The newest person to take the helm of the Rochester Police Department was sworn into office Wednesday morning at City Hall. Cynthia Herriott-Sullivan will lead the department on an interim basis pending a national search for a permanent replacement for the chief. She was chosen last month by Mayor Lovely Warren.
---
Reader's opinions
---