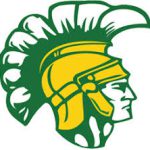 Voters in the Alexander Central School District have given the thumbs up to a $15 million renovation project. The final vote was 113 yes and 90 people said no. District officials have said the project will not raise the local tax levy. The project includes renovations at the Elementary School, a new transportation facility and vehicle and pedestrian safety upgrades.
Court action is pending for a Batavia man who faces a felony complaint. Sheriff's Deputies arrested 36-year-old Steven Keslo of Columbia Avenue. He was charged with first-degree falsifying business records and attempted criminal purchase of a weapon. He's accused of attempting to purchase a gun, but legally can't. He'll appear in Town of Bergen court December 16th.
46…that's the number of newly confirmed COVID-19 cases in Genesee County. The most recent infections involve residents from Batavia, Le Roy and nine other communities. Twenty-one people are hospitalized. The total number of confirmed cases in the county is nearly 1,300. In Orleans County, 37 new positive cases have been identified, while in Wyoming County…officials report another 25 cases.
Genesee County is considering implementing a local law to pay coroners more during catastrophic events. It's welcome news to Jeff McIntire, a recently retired county medical examiner who worked 260 hours following the tragic plane crash in Corfu on Oct. 2. The crash resulted in the deaths of prominent attorney Steve Barnes, the pilot, and his niece, Elizabeth Barnes, who also practiced law. He told the Batavian…"It is good to know that if it does happen again, some provision is in place to make sure the coroner will get paid appropriately." Lawmakers will hold a public hearing on the proposed law at 5:30 p.m. January 13th.
New York Farm Bureau delegates unanimously re-elected David Fisher, a dairy farmer from Madrid, NY, to his third two-year term as president of the state's largest farm organization. In addition, delegates re-elected district representatives to the State Board of Directors to include another two-year term for Patrick McCormick of Wyoming County.  More than 100 delegates representing 52 county Farm Bureau organizations across the state came together online to not only cast their ballots in the election but also to establish public policy positions for the coming year.
The Salvation Army of Batavia is proud to announce, for the 37th year in a row, WBTA'S annual toy drive with Ken Barrett Cadillac Chevrolet. COVID-19 has hit The Salvation Army especially hard, with the need for services being at an all-time high and funding down nearly 40-50 percent. The annual drive for new, unwrapped toys will take place at the car dealership tomorrow from 11 a.m. to 4 p.m. It is located at 229 W. Main St. in the City of Batavia…and yes, we'll be there live. The toy drive is a staple seasonal event for The Salvation Army of Batavia and the local community. All toys donated go to children in the Genesee County area. To date, The Salvation Army of Batavia has 180 families registered with more than 400 children needing toys this Christmas. They have seen more than a 30-percent increase in need this year due to the coronavirus pandemic in just the Batavia area.
Despite wintry conditions and a sloppy track, driver Ray Fisher Jr. was on top of his game and delivered five horses to the winner's circle at Batavia Downs Wednesday night, including three straight winners in races two through four for the natural hat trick.
NY Congressman Tom Reed says he has spearheaded the passage of the ALS Disability Insurance Access Act of 2019 and the HOSPICE Act. The ALS Disability Insurance Access Act would waive the five-month Social Security Disability Insurance (SSDI) waiting period for individuals with ALS, while the HOSPICE Act would increase transparency and oversight into hospice providers to prevent bad actors from providing poor quality care. Both bills passed unanimously with outspoken support from Members on both sides of the aisle.
---
Reader's opinions
---