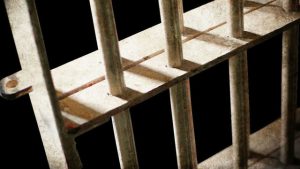 The death of a Genesee County jail inmate is ongoing. Genesee County Sheriff William Sheron, Jr. reports that an inmate died after attempting suicide at the Genesee County Jail on January 4. A Correction Officer found the 28-year-old inmate hanging from a shower curtain rod while making routine rounds.  The Correction Officer immediately summoned assistance and began performing life-saving measures.  The inmate was transported by ambulance to Erie County Medical Center in Buffalo where he died on Thursday, January 14. The inmate is identified as Kyle Adam Scheuerlein of Batavia.   He had been incarcerated on bail in the Genesee County Jail since January 1, following his arrest by the City of Batavia Police Department on the charges of felony burglary and Criminal Contempt. An investigation into this incident is being conducted by the Genesee County Sheriff's Office, in conjunction with the NYS Commission of Corrections.
An arrest has been made stemming from a sex crime in the Village of Medina nearly four years ago. State Police say they took 67-year-old Edward S. Robison of Medina into custody. He was charged with three felony counts of possession of a sexual performance by a child, class E felonies. The alleged crimes were first reported March 8, 2017. Under bail reform, the charges weren't eligible for arraignment or detention. Robison was processed and released on appearance tickets for court.
The Genesee County airport has been awarded $13,000 as part of supplemental funding from the December COVID relief package passed by Congress. Senators Charles Schumer and Kirsten Gillibrand said that as the COVID crisis is extending beyond its estimated timeline, the air travel industry is being impacted "for months on end." Overall, 53 New York Airports received funding.
Three dozen new COVID cases have been confirmed in Genesee County. The infections involved 13 communities, including Batavia and Le Roy. Twenty of the positive individuals are hospitalized. Officials have also confirmed the death of a resident at the Leroy Village Green Residential Healthcare Facility. 33 new cases were reported in Orleans County. Eleven of the current positive individuals are hospitalized. Twelve of the new positive individuals are residents at the Orchard Rehabilitation & Nursing Center. Twenty-nine new cases were reported in Wyoming County.
After working last year to secure a provision in the National Defense Authorization Act to boost American-based semiconductor manufacturing, U.S. Senate Majority Leader Chuck Schumer this week followed up on his efforts and reached directly out to Samsung Senior Vice President of Samsung Device Solutions, Joe Herr, and other top brass about Samsung's interest in locating their new plant on the Genesee STAMP campus and expressed his strong support for the project coming to Western New York.  Samsung is currently considering the Genesee County campus, as well as several other locations in other states, for its semiconductor fabrication ("fab") plant – with 1900 jobs – that the company plans to open late next year. Schumer said "This Samsung project is an exciting and a potential game changer for the region. He said he made it clear to Samsung that he strongly supports locating their planned 1900 worker state-of-the-art semiconductor chip fab at the shovel-ready STAMP site in Genesee County.
NY Attorney General Letitia James has released a report on her office's ongoing investigations into nursing homes' responses to the COVID-19 pandemic. Among those findings were that a larger number of nursing home residents died from COVID-19 than the New York State Department of Health's (DOH) published nursing home data reflected and may have been undercounted by as much as 50 percent. Based on these findings and subsequent investigation, Attorney General James is conducting ongoing investigations into more than 20 nursing homes whose reported conduct during the first wave of the pandemic presented particular concern. Local lawmakers, who previously scorned James…now support her bash on Cuomo.
Chris Collins, the former Congressman for Genesee County who admitted in Federal Court to illegal insider stock trading and lying to the FBI, has re-emerged publicly after being pardoned last month by former President Donald Trump. Collins has started a new Twitter account…you can find it on your own. In his first tweet Collins posted a video explaining that as a businessman, politician, and former convict, he is ready to share what he's learned with the social media world. Collins represented Genesee County in Congress from 2013 to 2019. He was the first member of Congress in 2015 to endorse Trump for president.
---