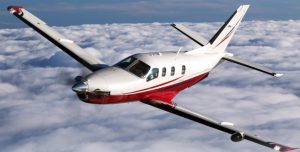 An airplane carrying Steve Barnes of law firm celino and barnes and his niece from new Hampshire to buffalo crashed in Corfu at around 11:45 in the morning Friday.  An Air Traffic control recording from Buffalo Airport shows the plane drifting off course and then going into a steep dive before they lost radar contact.  Last recorded speed was 513 mph. The plane disintegrated on impact with the largest piece found being a wing segment less than 3 feet long.  Genesee county sherriff William Sheron tells us what the crash was like.  Both the Barnes Firm and his law partner Cellino issued statements of condolences after the crash.  Cellino and Barnes were breaking up their law firm and Barnes was set to make a major announcement on Monday October 12th.
A New Jersey truck driver has been arrested in connection with a double fatal hit and run crash on the Thruway.  Quentin Campbell is charged with two counts of second degree manslaughter and leaving the scene of a fatal collision.  Troopers say on the morning of Sept. 4, Campbell was driving near the Ontario rest stop, between exits 46 in Henrietta and 47 in LeRoy. They say he crossed multiple lanes to make a U-turn. A car slammed into the back of the trailer, sheering the roof off the car. Two people in the car, both from Tennessee, were killed.
The mayor of Rochester has been indicted on campaign finance violations for her 2017 mayoral campaign.  Lovely Warren, along with Albert Jones Jr. and Rosiland Brooks Harris, were each charged with first-degree scheme to defraud and violation of Election Law 14-126(6). Both counts are Class E felonies. If convicted, each person could face 1 1/3 to 4 years in state prison, or a range of sentencing options from probation to restitution.  The charges allege that Warrens PAC donated over 115 thousand dollars over the legal limit to her campaign.
Another student in the Elba central school district has tested positive for COVID.  The schools in elba which were going to be shut down until Friday October 2nd will now remain in full virtual learning till Monday October 12th.  The hybrid schedule will resume on October 13th.
COVID update: As of Friday afternoon Genesee county had 3 new cases and 6 new people are on travel quarantine.  Orleans county has 1 new case and 3 new people are on travel quarantine.  3 people have recovered in Orleans county.  There are 13 active cases in Genesee county and 8 in Orleans.
Crossroads house is doing their fundraising garage sale on October 9th and 10th.  They say that it will be smaller than their regular garage sale to due to covid restrictions but the show must go on.  The sale will be from 9 to 2 on Friday and 9 to 12 on Saturday.
---
Reader's opinions
---