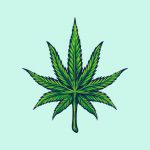 Assemblyman Steve Hawley and his colleagues in the Assembly Minority have written a letter to Gov. Cuomo and other top state leaders demanding they do not use the budget process to legalize marijuana. Hawley believes substantial matters of public policy such as the legalization of marijuana should not be advanced through the budgetary process, and should instead be debated and discussed as any other legislation would be. In a press statement, Hawley said the matter is deserving of meaningful scrutiny and debate, something, he claims, we haven't seen much of since the Governor was granted his prolonged and egregious executive powers.
COVID-19 has claimed two more lives in Genesee County. Both were over age 65. The health department says one person resided at Genesee Senior Living and one the other resided at the Batavia VA Medical Center. Additionally, on Tuesday twenty-six new cases were confirmed. The latest infections involved residents from 13 communities, to include Batavia and Le Roy. In Orleans County, 23 new cases have been confirmed. Ten of the current positive individuals are hospitalized. Officials in Wyoming County report a slight spike, with 41 new cases confirmed. There are 110 residents in mandatory isolation.
Thirty-one school districts statewide were designated in fiscal stress under New York State Comptroller Thomas DiNapoli's Fiscal Stress Monitoring System for the school year ending on June 30, 2020. Western New York was the only region that had no school districts in fiscal stress for the 2019-20 school year. Locally, Pavilion and Medina Central were described to be susceptible to fiscal stress.
Officials have updated New Yorkers on the state's vaccination program. As of midday Tuesday, New York's health care distribution sites have received 1,3 million first doses and already administered 74 percent of first and second doses. Now for the Finger Lakes, the region has received 52,300 first and second doses and have administered 78% of both doses.
There have been plenty of reports about streetlights within the City of Batavia that are not operating properly. Officials say…if you see a light that is out or appears to not be operating correctly, please send as much information to the city as you can…information such as street, pole number, and nearest house address. The city will then determine if it is a city-owned light and make repair. If it is a National Grid light, then they will be notified. You can send your report via email to bdavis@batavianewyork.com.
Congressman Chris Jacobs is returning to the House Committee on Agriculture for the 117th Congress. He says area farms, processing facilities, and agribusinesses provide thousands of good-paying jobs and present major opportunities to set the region up for future prosperity. As of 2017, Western New York had more than 4,400 farms producing over $1.1 billion in products, representing 22 percent of all NYS agriculture sales.
New York's State parks, historic sites, campgrounds, and trails welcomed a record-setting 78 million visits in 2020. The milestone marks nine years of steady visitor growth and represents an overall increase of 34 percent. Lieutenant Governor Kathy Hochul said "In what has been a tremendously difficult year, State parks have remained open for residents and visitors to enjoy, get out of the house and stay active."
---