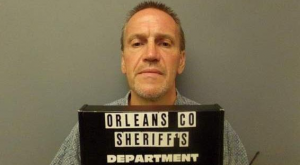 50-year-old Brian Beach of Albion has been sentenced in Orleans County Court to 18 months to 3 years in prison, for felony criminal contempt of court. Despite close to 200 charges filed against him for repeated acts of domestic violence over the years, he had avoided state prison because victims in Genesee, Orleans and Livingston counties failed to cooperate with prosecutors…that is, until 2019 when he violated an order of protection. Less than two weeks after his release from prison, he was arrested again and is now presently sentenced to another prison term.
US marshals are searching Western New York for a missing child that was allegedly taken from West Virginia by her mother. 35-year-old Adrienne Grace Marean was charged by police in West Virginia for allegedly violating a family court order earlier this month. Marean had been ordered to transfer custody of eleven-month-old Iris Chidester last month but allegedly fled with the child. According to the U.S. Marshals, efforts to locate Marean and Chidester have been focused in the Dunkirk and Fredonia areas but she could be in other areas of Western NY. Marean is believed to be driving a gray Toyota Prius with New York license plate JJR1907. Marean is described as a white female, 5'7″ tall, around 165 pounds with brown hair and brown eyes. Chidester is described as a white female with brown hair and brown eyes. Anyone with information is asked to call 911 for immediate assistance.
A Batavia man has been arrested on a grand larceny charge after allegedly taking money from his employer. 55-year-old Curtis Williams was arrested and charged with a felony. According to Batavia Police, he stole over $1000 from his employer over an extended period of time, the exact amount and timeframe was not provided. Williams was issued a Batavia City Court appearance ticket for April 12th.
Rhonda Saulsbury is the City Assessor for Batavia. She announced today that beginning Friday, April 1, Change of Property Assessment notices will be mailed to property owners within the City. She noted that Batavia tries to maintain 100% equalization rates of sales price to assessment ratio, which means that assessments should reflect approximately what the home should be able to sell for. Because high sale values have continued to increase upwards of 9-22% above present assessments, this will result in the need to send out just over 4400 notices later this week. Anyone who finds they disagree with the assessment value, may request an appointment in April for an informal review.
Six Flags Darien Lake is hosting a spring hiring event on Saturday, April 9 from 11 a.m. to 4 p.m. at the Six Flags Darien Lake Hotel. Their plan is to fill 1,500 positions for the 2022 season including 200 lifeguards and ride attendants. The park is making the application, hiring and training process easy. Candidates can gain immediate interviews and land jobs the same day in more than 10 departments including ride attendants, lifeguarding, food service, games, admissions, and retail in preparation for their opening on May 27. Most positions are available to persons 16 and older, but there are some jobs available for 14 and 15 year olds. Text JOBS to 585-207-8400 for more information.
A new poll shows Governor Hochul still has a big lead over the two Democrats who are looking to defeat her in the June primary. According to the Siena College Research Institute, the governor has a 40-point advantage over New York City Public Advocate Jumaane Williams and is 41 points ahead of Long Island Congressman Tom Suozzi. But, if former Governor Andrew Cuomo decides to enter the primary battle, Hochul would have just an eight-point lead over him. To get on the primary ballot, Cuomo would have to launch a petitioning campaign and gather thousands of signatures.
After lengthy negotiations, an agreement is reached on the construction of a brand new stadium for the Buffalo Bills. The over one-billion-dollar facility will be built near Highmark Stadium in Orchard Park which is where the team currently plays its home games. Under the terms of the deal, the Bills have also agreed to stay in Western New York for the next three decades. Funding for the stadium will come from multiple sources including New York State, Erie County and team owners. There is no word yet when construction will begin.
Now that a deal on a new stadium for the Bills has been hammered out, Erie County Executive Mark Poloncarz is making a promise to residents. He said yesterday the facility will not cause an increase in taxes because the county already has a plan to pay the $250,000,000 it's required to contribute to the project. Poloncarz also says that because the stadium will be owned by the state, the county won't have to provide any financial help for renovations and maintenance. The Bills' current lease ends in 2023 and the county is now working on an extension to cover the time between its expiration and when the new stadium opens.
.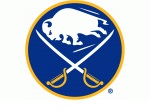 The Buffalo Sabres have snapped their two-game winless streak after rallying from a four-to-nothing deficit to earn a victory on the road. Olofsson scored two goals while Hinostroza, Okposo, Tuch and Thompson had a goal each as the Sabres defeated the Chicago Blackhawks 6-5 at the United Center last night. Buffalo goalie Dustin Tokarski stopped 16 of the 21 shots he faced in the game. Up next for the Sabres is a home game against the Winnipeg Jets tomorrow night.
Should the weather cooperate, the U.S. Army Corps of Engineers says the process of removing the Lake Erie-Niagara River Ice Boom will begin today. In he last few days, the amount of ice cover on the lake has reduced and the temperature near the boom has risen above freezing. The boom was installed years ago to limit the amount of ice entering the Niagara River from Lake Erie. Last year, crews started removing the boom on March 22nd.
New York Attorney General Letitia James has sent letters to the largest credit card companies and major debt collectors operating in New York, warning them of new state regulations that prevent them from suing consumers for old debts. The Consumer Credit Fairness Act of 2021 goes into effect next month and reduces the statute of limitations for consumer debt collection from six years to three years. Among other changes, the new state regulations come on the heels of similar nationwide regulations Attorney General James' letter makes it clear that her office stands ready to enforce these regulations to protect vulnerable New Yorkers. The new rules also and require debt collectors to give consumers detailed information about the origin and history of the debt they seek to collect. Attorney General James urges New Yorkers to know their rights and to report debt collectors to her office if they fail to follow the law or if they engage in conduct that is deceptive, harassing, or abusive. Their office help line is 1-800-771-7755. The Consumer Credit Fairness Act of 2021 strengthens consumer protections by requiring debt collectors to be more transparent and honest when communicating with consumers. In her letter to the industry, Attorney General James warned debt collectors of their duties under federal and state law:
• Limit Communications With Consumers. Debt collectors have for years had a duty under state and federal law to avoid harassing communications; the new regulations now add bright line rules to that general obligation:
o Debt collectors may not call consumers more than seven times in any seven-day period;
o After making contact with a consumer by phone, debt collectors must wait seven days before calling again;
o Debt collectors cannot call you between 9pm and 8am, local time;
o Debt collectors cannot contact consumers by any or all means of communication (email, text, phone, and so on), or at a consumer's workplace, if a consumer asks them not to;
o Debt collectors generally cannot contact consumers via work email address, public social media postings, or through third parties (though they may under some circumstances contact third parties to obtain information about a consumer's location).
• Tell Consumers the Facts — Debt collectors must provide consumers with key information about their debt within five days of their first communication. These "validation notices" must include:
o The name of company or person the consumer originally owed the debt to;
o The date and amount of the original debt; and
o An itemization of fees, interest, payments, and credits that have been added to or deducted from the original debt.
• Take Debt Disputes Seriously — Consumers have a right to dispute a debt, and debt collectors must provide information on how to dispute the debt in the validation notice. Once a consumer disputes a debt, the collector must stop all attempts to collect from that consumer until the collector provides information supporting their claim to the debt.
• Give Consumers Full Information About Any Debt Lawsuit a Debt Collector Files. Debt collectors who file a lawsuit against a consumer must include in the very first filing made in that lawsuit detailed information about the debt, including the name of the original person or company the consumer owed the debt to, the last four digits of the consumer's account number, the date of the last payment, and itemization of the amount sought. They must also attach the original contract creating the debt (in most cases).
• Avoid Suing or Threatening to Sue Consumers for Time-Barred Debts. Under longstanding New York regulation, debt collectors are required to have reasonable procedures in place to determine whether debts they hold are time-barred, and to notify consumers, before accepting a payment from them, if the debt they are collecting is time-barred. CFPB regulations clarify that suing or threatening to sue a consumer for a time-barred debt — even an implied threat to sue — is an automatic violation of federal law.
• Be Aware of New, Shorter Statute of Limitations Applicable to Consumer Debts. From April 7, 2022, creditors cannot sue or make a threat to sue consumers (implicitly or explicitly) on debts that are older than three years, down from six years in most cases. Moreover, any payment a consumer makes after that three-year period cannot be used to revive the time-barred debt.
o Consumers are cautioned that until April 7, 2022, if they make a payment on a debt that is too old for a lawsuit, the payment may renew the creditor's ability to sue them for the full amount of the old debt.
Attorney General James urges New Yorkers to know their rights and to report debt collectors to her office if they fail to follow the law or if they engage in conduct that is deceptive, harassing, or abusive. Consumers who are having these experiences with debt collectors are urged to file complaints with OAG online or to call OAG's consumer helpline at 1-800-771-7755.
---