Genesee County Sheriffs continue their investigation today into gunshots that were fired at several residences in the town of Bethany. The incidents occurred on Bethany Center Road starting a little after 9pm Saturday and continued into early Sunday morning. There is no known motive for the attacks and no one in particular appears to have been targeted. A 2 door dark blue car with a loud exhaust was witnessed driving up and down the street earlier in the evening. No one was injured. Anyone with information about this should call the sheriffs at 343-5000 and talk to investigator DeLong at extension 3572.
Alyssa's Law goes to the governor's desk to sign days after strict gun legislation was sent to Governor Hochul for her signature. Alyssa's Law would require school districts statewide to seriously consider installing silent panic alarms to alert law-enforcement authorities during emergencies. It's named for Alyssa Alhadeff, a 14-year-old who was killed in her English class in 2018 during the Parkman, Florida school massacre.
After a two-year break, Batavia City Firefighters will once again be passing the boot for donations a week from Friday, June 17th. They will be standing in the street from 8:30 to 1:30 on Court and Main and Court and Ellicott. Donations collected during the Fill the Boot campaign support researching neuromuscular diseases such as ALS, muscular dystrophy, and other diseases. Donations will also provide support for families affected by these diseases and opportunities for children affected to go to camps with other children.
Western New York drivers are feeling a little bit of relief at the gas pumps these days as prices are finally starting to fall a bit. According to Triple A, the average cost for a gallon of regular fuel is now $4.78. That's down 10 cents from last week, but is still 55 cents more than a month ago and $1.75 cents higher than this time last year. The state average is $4.87 per gallon and nationally it's $4.85. In Batavia, as of this morning, the average price per gallon is $4.75; up one cent from yesterday but down a dime since last Monday.
Some new data from the state Department of Health shows the adult cigarette-smoking rate is at an all-time low in New York State. In 2020, that rate was sitting at 12%, which is below the national average of 15.5%. Among people between the ages of 18 and 24, the smoking rate is 5.5%. However, diseases that are caused by smoking and secondhand smoke still cause over 22,000 deaths statewide each year. Anyone who needs help quitting smoking can call the New York State Smokers' Quitline at 1-866-697-8487 or visit nysmokefree.com.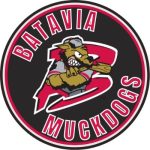 Opening night at Dwyer Stadium was a success in more ways than one; Saturday night, the Muckdogs beat the Pioneers 6 to 4. In addition to the game, there were plenty of fun activities including a memorial presentation, races around the bases, and fireworks. The Muckdogs had been on a two game winning streak, but then lost yesterday to Niagara Power. The Muckdogs return home to take the field this evening against Auburn; game time is 7pm.
Governor Hochul has officially announced a special election to fill the vacant seat in the 23rd Congressional District. The position has been empty since last month when former Congressman Tom Reed resigned to take a job with Prime Policy Group, which is a public relations and government relations agency in Washington, DC. The election will happen on Tuesday, August 23rd. The candidate who wins will serve until the end of the year.
A Geneva man has been arrested by State Police on several disturbing charges. Troopers say 56-year-old Andrew Jensen was taken into custody Saturday and is accused of sexual conduct against a child, among other crimes. Jensen was arraigned and released to pretrial services but must wear an electronic monitoring bracelet. Anyone who has information on this case is asked to contact State Police.
---