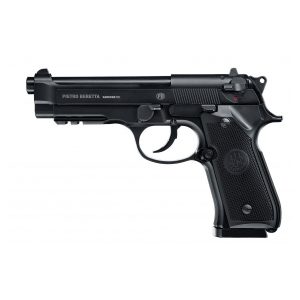 Governor Kathy Hochul signed a package of Gun Control legislation into law including raising the age that a person can purchase a rifle from 18 to 21.  Also among the new laws was a law enabling medical providers to flag people who should not have guns, restricting body armor to police and other emergency personnel and microstamping to make guns more traceable by the bullets they fire.  Critics of the new laws say they wouldn't have stopped the mass shootings here or in Texas, what is needed is enforcing the laws already on the books.  A red flag law that should have kept guns out of the hands of the TOPs shooter wasn't funded or fully functional even though it was passed and signed in 2019.  Critics like Tom King, Executive Director of New York State Rifle and Pistol Association, say these laws are just window dressing and won't achieve anything.  Hochul and other state lawmakers are calling on the federal government to enact a ban on "assault weapons" although King says there is no such thing.
Crossroads House has a new executive director in Charlotte Crawford.  Crawford had been serving as interim director since Jeff Allen left.  Crawford has been a nurse and a teacher for many years.  She teaches Nursing Leadership at GCC.  Her last 22 years were spent at Lake Plains Community Care Network, a rural health network covering Orleans, Genesee, and Wyoming Counties. She began her employment as the Care Management Developer, followed by Associate Director, and the last 6 years as the CEO.
Western New York drivers are feeling a little bit of relief at the gas pumps these days as prices are finally starting to fall a bit.  The state average is $4.87 per gallon and nationally it's $4.85. In Batavia the average price per gallon is $4.75, down a dime since last Monday.  The gas in New York is a bit cheaper because of the tax relief giving drivers around 16 cents off each gallon.  Gas stations are still catching up to the price changes, some are still near 5 dollars while some have altered their prices to nearer 4.70. 
Dave Chappelle performed at Shea's on Sunday and is now announcing he is donating all proceeds from the show to the families of the victims of the Tops Shooting.  Other big names are set to perform in Buffalo in the coming months.  Kevin Hart is coming to the KeyBank Center in October and Alice Cooper will be performing at Sheas Performing Art Center in September. 
---