Morning News Brief
Written by Dan Fischer on October 10, 2022
Police in Medina say multiple people have been stabbed in an early morning melee.
Little in the way of information has been released.
Police do report that incident happened around 1:30 Sunday morning at Poler's Pub on Main Street in Medina.
Several police agencies responded. Police say it is an on-going investigation.
Genesee County deputies arrest two people on felony charges related to a suspected arson in the Town of Alabama.
26-year-old Brandi Reuben has been charged with felony arson. 26-year-old Garrett Porter has been charged with felony conspiracy.
Deputies say the fire occurred on Sept 29th on Martin Road in Alabama.
Both Reuben an d Porter have been released pending further court action.
Today is officially, Indigenous people's Day. Most still call it Columbus Day. It is a federal Holiday. Banks, Schools and governmental offices are closed. There will be no mail delivery.
The Batavia City Council will not meet tonight as they usually do on a Monday.
City lawmakers will instead meet tomorrow night at 7.
Following this meeting Council will conduct its first budget workshop
ALDI's has announced a recall of two products that may be contaminated with E-Coli bacteria.
The grocery store chain – with a store in Batavia – says the recall involves Vegan Traditional Falafel and Garlic and Herb Falafel.
The products have already been removed from the shelves.
Anyone who purchased them should not eat or serve them and can return them for a full refund.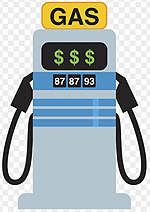 Gasoline prices down a bit in Batavia. Triple A says the average price for a gallon of regular is now $3.69 down 2-cents over the past week. Prices are expected to rise.
Two people are being treated for injuries after they were shot outside the home of New York Congressman Lee Zeldin. The Republican lawmaker, said the incident happened Sunday on his property in Shirley, New York., His teenage daughters called the police. Zeldin said he was not home.
Police said Zeldin was not the target of the shooting.
There hasn't been a Powerball jackpot winner since early August, but lottery players are hoping their luck changes tonight. After no one picked all the correct numbers for Saturday's drawing, the prize this evening will be at least 401-million-dollars. But, the odds of hitting the Powerball jackpot are one in over 292-million.
---