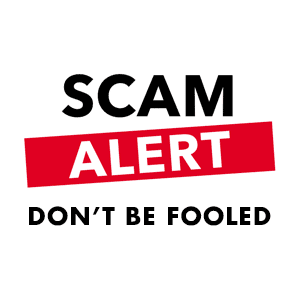 The Better Business Bureau of Upstate NY is warning people of a new scam involving parking tickets.  This scam has been used in multiple cities across the US and involves a scammer using a machine that prints fake parking tickets and then placing them on the windshields of people, usually near events or hotels.  The ticket looks real and usually has a number to call and pay or a website or QR code.  Sending the money not only gives the scammers your money, it also gives them your financial information.  These scammers might target out of towners to get people who will be fooled into thinking they are parked illegally.  Some tips to avoid getting caught in this scam are: know the parking laws where you are, do an internet search for the city or towns parking ticket payment locations, see if the payment information is the same as the city, and only pay tickets by credit card if possible so you can get the charges reversed later if its a scam.
The New York State Department of Health released its county opioid quarterly report, which showed a 14% increase in 2021 opioid overdose deaths compared to 2020.  Important findings that compare the 2021 to 2020 data include the following: there were 4,766 deaths in 2021, a 12.6% increase in outpatient Emergency Department visits due to opioid overdoses, with 10,430 visits in 2021,  and a 30.2% increase in outpatient Emergency Department visits due to opioid overdoses outside of heroin, including illicitly produced opioids like fentanyl, there were 5,137 visits in 2021.  Naloxone kits are available and the GCASA encourages businesses and community organizations to install a emergency Narcan station.
On Jan. 10, the Wyoming County Board of Supervisors voted to send a resolution that called for New York State officials to review the decision to close the Thruway during the November lake-effect snowstorm.  Rebecca Ryan, who serves as the Chairman of the Wyoming County Board of Supervisors, said, "Our geography is rolling hills and turns. When I say rolling I mean steep hills going down."  Ryan says county roads were scary to travel during the last two snow storms.  That is why the county wrote up a resolution for state officials, outlining why the closure of the thruway put more people at risk in Wyoming County.  During the storm on Nov. 18, more than 20 tractor-trailer incidents were documented, and EMS Director Brian Meyers says it will take more collaboration from Albany and local authorities to find a solution because it is not one size fits all for each storm.
This month is Radon Action Month, an annual time to check your home for Radon gas.   Radon is a naturally occurring radioactive gas that has no smell, taste or color. When radon forms from the breakdown of uranium found in soil, it can enter a home through cracks in the walls, basement floors, foundations and other openings.  Radon is the second leading cause of lung cancer and claims the lives of approximately 21,000 Americans each year.  Testing your home with a short-term radon test kit is a quick and easy way to determine if there are high levels of radon present in your home. The test kits are easy to use and contain basic instructions on how to receive the most accurate results when testing your home for radon.  For more details or to seek a radon test kit, call the Genesee County Health Department at (585) 344-2580 ext. 5555.
John Roth has been named Chief Operating Officer of Pegula Sports & Entertainment and the Buffalo Sabres.  According to the Sabres, Roth worked at Fidelity Investments for the past 24 years as an investor and served as portfolio manager of the Fidelity New Millennium and Fidelity Mid-Cap Stock Fund and as co-manager of Fidelity Advisor New Insights Fund.  The Sabres said he will assume day-to-day leadership of the PSE offices and the business side of the Sabres.
The NFL has released ticket details for the potential AFC Championship Game between the Buffalo Bills and Kansas City Chiefs that would be played at a neutral site.  If the Bills and Chiefs both win their divisional playoff games this weekend, they would meet Jan. 29 at Mercedes-Benz Stadium in Atlanta.  Season ticket holders for both teams who previously opted in to purchase AFC Championship Game tickets will be contacted and have exclusive pre-sale access beginning Wednesday at 10 a.m.  All other fans will have to participate in a pre-sale that begins at 10 a.m. Friday.
---